How Do You Know If You Have Gynecomastia?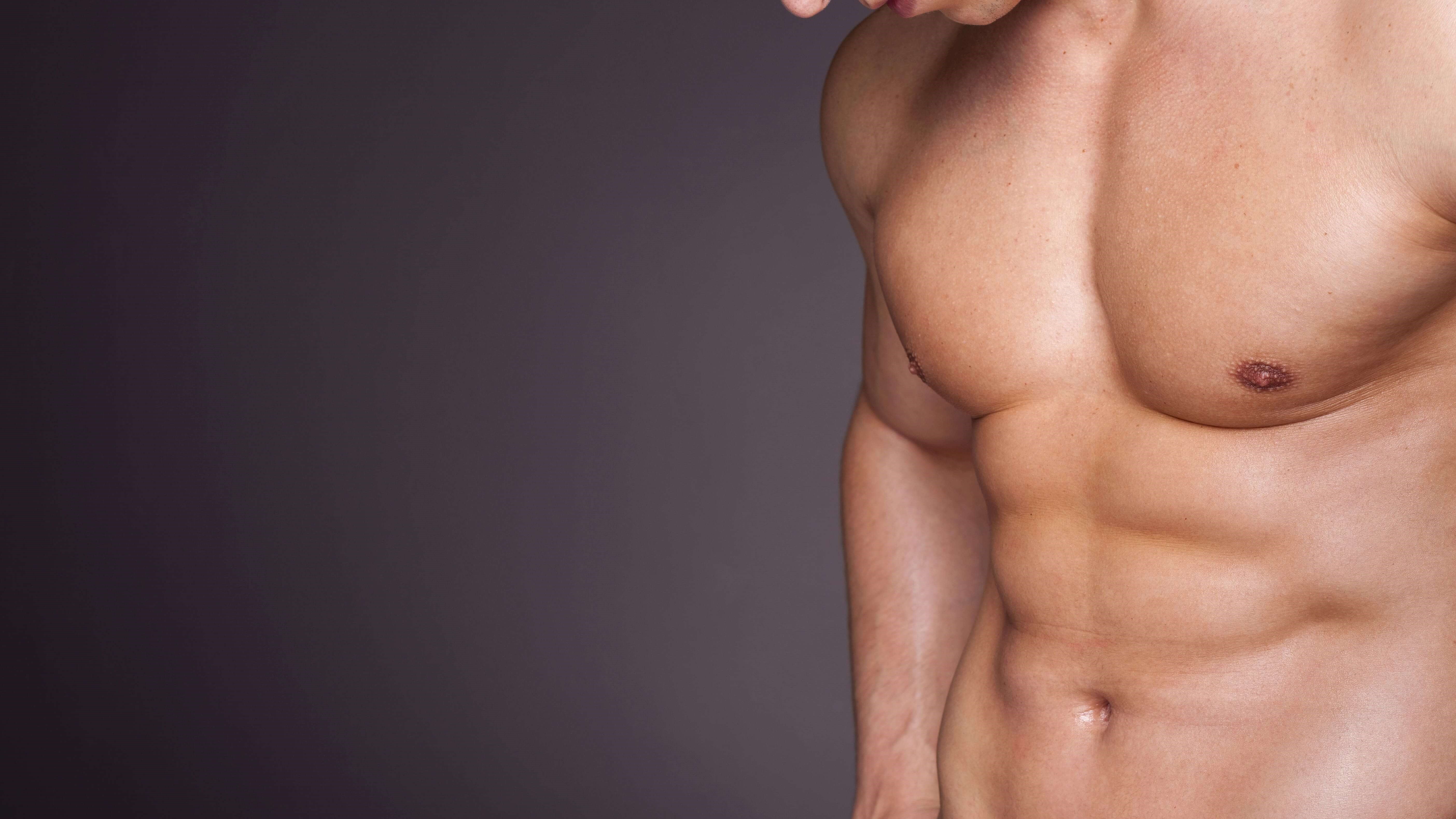 Excess breast tissue can make men feel uncomfortable or self-conscious in their bodies. Although there are many factors that can lead to the development of enlarged tissue, this problem may not go away with traditional diet and exercise. At Chiseled, we are proud to offer breast reduction options to address this condition, also known as gynecomastia.
So, what causes gynecomastia, and what does gynecomastia feel like? During your appointment with board-certified plastic surgeon Dr. Young Cho, we can determine whether extra fat or glandular tissue is affecting your quality of life. Our clinic in Spring, TX offers male breast reduction to reduce this tissue and make the chest appear flat once again.
If you think you are affected by gynecomastia, our office is ready to assist you. We can discover the source of your enlarged breasts and discuss the right treatment options. Learn more about enlarged male breasts and gynecomastia treatment by scheduling an appointment with our team today. We can help you regain confidence in the way you look.
What causes gynecomastia?
Many gynecomastia patients are concerned about why they have enlarged breast tissue in the first place. This is especially true of individuals who work out and take good care of their bodies. So, what causes gynecomastia? Generally, this condition is related to a significant decrease in testosterone levels or a rise in estrogen levels. Other causes of enlarged breasts include medications, like steroids, or medical conditions, such as hyperthyroidism and hypogonadism.
If you think you have gynecomastia and want to learn about your condition, speaking with a skilled physician is the next appropriate step. During your consultation at Chiseled, we will examine the tissue and take a thorough health history to figure out the potential cause of your enlarged breasts. Dr. Cho may suggest certain lifestyle changes or medication adjustments to initiate the treatment of this condition. Often, plastic surgery is required to drastically reduce the amount of tissue in the area.
What does gynecomastia feel like?
Many of our Spring, TX patients want to know – what does gynecomastia feel like? Gynecomastia may affect one or both of the breasts, sometimes causing the chest to appear asymmetrical. Male patients usually feel self-conscious about wearing certain shirts or avoid taking off their shirts. Some men experience this condition as an adolescent, while others may not notice enlarged tissue until later in life.
Although gynecomastia does not always cause health problems, it can make the breasts and nipples feel tender or swollen. Enlarged male breasts may also get in the way of physical activities, like swimming or running. If you experience pain or discharge from one or both of the nipples, we encourage you to visit a doctor right away so they can examine the breast.
Whether you are a young athlete or middle-aged male, no one is immune to the effects of gynecomastia. Dr. Cho personalizes each treatment plan based on your condition and has performed many successful gynecomastia surgeries on a wide range of patients. Through male breast reduction, you will be able to show off a flatter and a more sculpted physique.
What happens during gynecomastia treatment?
When patients show signs of enlarged male breasts, Dr. Cho can conduct an assessment and provide options based on your situation. Male breast reduction surgery may combine skin and tissue tightening methods or fat removal through liposuction. If we identify a medical problem as the cause of your gynecomastia, this will need to be addressed before scheduling surgery. Ideal candidates for treatment are in good health and do not have any active infections in the area.
To begin treatment, patients should also have firm, elastic skin that can adapt to the new contours made by surgery. Dr. Cho or a member of his team at Chiseled can review the procedure and give you details about recovery, so the process is as seamless as possible. Although surgery can leave behind scars, the incisions made during gynecomastia treatment are small and hidden in natural creases of the body.
Address your gynecomastia
Is enlarged male breast tissue getting in the way of activities you love? Are you frustrated or embarrassed about your appearance? It's time to make a change with the highly trained staff at Chiseled in Spring, TX. Board-certified plastic surgeon Dr. Young Cho is equipped to reduce enlarged breast tissue and make the contours of your chest flatter and more appealing.
When you are ready to explore your options for gynecomastia, schedule an appointment at Chiseled. We can develop a custom strategy using minimally invasive techniques to achieve natural-looking results. Learn more about the causes of gynecomastia as well as your treatment options with a consultation.