what is eyelid surgery for men?
The eyes are a unique and alluring aspect of the face, but sometimes an abundance of skin on top or around the eyes can create an unattractive look. Board-certified plastic surgeon Dr. Younghoon Cho performs eyelid surgery (known as blepharoplasty) for men to remove excess skin and lift the lower or upper eyelids to achieve a more youthful appearance. Countless patients receive eyelid surgery at Chiseled in Spring, TX to eliminate saggy eyelids, which leads to improved functionality and appealing contours. Whether upper, lower, or a combination of both, eyelid surgery can help create a softer, younger appearance and natural yet striking improvements. If you're interested in refreshing your eyes by removing excess skin, schedule a consultation with Dr. Cho today.
what are the Benefits Of Eyelid Surgery?
A customized eyelid lift in Spring, TX at Chiseled gives both practical and beautifying improvements to your eyelids, with amazing advantages such as:
A refreshed, more alert, youthful appearance
Improved vision with an increased line of sight
Elimination of bags under eyes
Removal of dark circles under eyes
Reduced fine lines around eyes
Less irritation from skin folds rubbing
Eases strain on the forehead from straining to lift sagging eyelids
Eyelid Surgery Reviews
"Having experienced a medical condition that affected the appearance of my eyes, I felt the need to try and restore their appearance. I am so thrilled with what Dr. Cho achieved. With just the right amount of filler to the upper left eyelid, and perfectly placed, he has completely refreshed my look. He has impeccable qualifications but more importantly to me, he has a kind demeanor and a very gentle touch. Together with Rachel, his lovely assistant, they calm you right down and you honestly feel very little. Dr. Cho listens to you and understands your concerns and obviously understands subtlety really well. I am conservative with my appearance, less is usually more for me and Dr. Cho seems to understand what you need. I really appreciate that and his absolute mastery of fillers. A great front desk, a great personal assistant and a wonderful doctor. Thank you so much."
- L.A. /
Google /
Nov 09, 2019
"Lip Lift Life-Changer. Houston, TX - My first three photos say it all. I only had to take a couple aspirin yesterday when I got home. Right now I'm on day 2 and experiencing very mild swelling and no bruising, and I'm keeping the stitches moist like they told me. Most of the stitches are invisible, dissolvable, and the ones you see will come out on day 7. The procedure was actually enjoyable. I was on a nice padded fully reclined procedure table and the nurses suitably pampered me with pillows, blankets, footies, gently covered my eyes and mouth with soft cloths, then asked what music I wanted to listen to. Then in walked Dr. Cho who I had just seen in the photo room for measurements, markings and a nice little pep talk. The local anesthetic was administered with extreme gentleness while one of the nurses talked to me and patted my legs. Within seconds I was numb and Dr. Cho began his work. All of us were talking, cracking jokes and soon it was over. When they said to open my eyes and take a look in the mirror, I had been having such a great time I wasn't ready to open my eyes. But when I did I was thrilled at what I saw and decided this needed to be shared on Real Self where I learned about the lip lift from others. Eventually, you'll get to see how well the scar healed. I'm just as anxious as anyone else reading this to find out. So stay tuned."
- J. /
RealSelf /
Mar 09, 2017
"Look at my Before/after!! - Dr Cho is very professional and trusted...I've known him for 9 years and recently decided to get fillers under my eyes (hello 40!). My before and after are 30 minutes apart. His whole office is extremely welcoming. I am very happy with my results!"
- E. /
RealSelf /
Aug 09, 2019
"What a Great Experience!! - 9 months ago I had a Quad Blepharoplasty procedure performed by Dr. Cho. From the initial consultation to my final follow up visit, Dr. Cho was extremely professional, clearly explaining what I can expect before, during and after the procedure. I am so pleased with my results and experienced minimal pain and discomfort. In addition to Dr Cho's experience (read his biography, it's amazing!), professionalism, and wonderful bedside manner, his staff is excellent. Rachel ALWAYS made herself available to answer the many questions I had - even on the evenings and weekends. Also, Krista provided wonderful service during my follow-up visits. I highly recommend Dr. Cho and his staff at Integrated Aesthetics…you will LOVE the results!"
- K. /
RealSelf /
Mar 09, 2019
"If You're Reading This, You're Making the Right Choice! - I was referred to Dr. Cho at Integrated Aesthetics by a very good friend of mine who already had multiple procedures (surgical and non-invasive) done by Dr. Cho. She had nothing but amazing things to say about him, his credentials, his entire staff, his bedside manner, his surgical practice and his results! After talking with her and one other friend who was also very familiar with Dr. Cho (and who later had the exact same surgery as me after seeing my results!), I decided it was a no-brainer and went straight to Integrated Aesthetics myself! With hundreds of plastic surgeons in the greater Houston area, I thought I'd be overwhelmed trying to choose the right one, but after my consult with Dr. Cho for a full mommy makeover PLUS a blepharoplasty, I was beyond confident that I was making the right decision choosing him. So much so, I didn't even feel the need to consult with anyone else. Dr. Cho and his entire staff have been amazing from beginning to end, answering any and all questions I have, and providing the highest level of customer service and care a patient could wish for! Nearly a year after my big surgery, I couldn't be happier with my results and the continued aftercare that Dr. Cho and his staff provide. At this point, they're like family! Dr. Cho offers various complimentary services after any surgical procedure which for me included Z-wave and Emsculpt treatments that have made a world of difference and I'm so grateful for. I have since referred every single friend who's considering surgical and non-surgical cosmetic enhancements to Dr. Cho and no one else. There's no other plastic surgeon I would trust moving forward. He is truly the most qualified plastic surgeon in all of Houston and because of that, along with my amazing results, I will continue to choose Dr. Cho for any other cosmetic procedures I consider in the future. He is hands down, THE BEST in his field! If I could rate him and his staff above five stars I would!"
- P. /
RealSelf /
Sep 02, 2020
Previous
Next
am i a Candidate for eyelid surgery?
Blepharoplasty is a cosmetic surgery that has been performed for many years and continues to grow in popularity. During your private consultation, Dr. Cho will explain treatment options based on the cosmetic concerns you'd like to address. Generally, ideal candidates are men frustrated with excess, hanging skin on their upper eyelids, puffy skin below the bottom eyelids, or both. These skin irregularities can also impair one's vision, making it difficult to perform everyday activities. For a more awake and youthful appearance, eyelid surgery may be the right option for you.
how does eyelid surgery for men work?
Depending on the nature of the eyelid surgery, some form of anesthesia will be used. This surgery may be done on the top eyelid(s) by itself, on the bottom eyelid(s), or a combination of both upper and lower.
Upper
Upper eyelid surgery assists in diminishing lax skin that droops over the eye to create a more appealing eyelid appearance. The incision point is often placed along the lash line or crease to excise loose skin and fatty tissue.
Lower
Eyelid surgery on the lower lid is performed to reduce puffy and bulging skin underneath the lower eyelid. In most cases, an incision is made below the lash line to surgically remove tissue and fat, and the skin is subtly lifted to create a softer, flatter look.
how long is recovery after eyelid surgery?
Eyelid surgery can take up to two hours depending on whether we're treating both eyes or just one. After this outpatient surgery, you should set aside several days to recover and rest at home. Cold compresses can assist in reducing swelling, bruising, and discomfort. It's also important to adhere to all post-operative instructions provided by our office. The results from blepharoplasty can last many years, but it will not stop the natural aging process for men. To complement your surgical outcomes, we can also incorporate facial rejuvenation treatments, such as dermal fillers and lasers, to create a glowing appearance.
What are some other benefits of an eyelid lift?
Blepharoplasty not only helps to refresh your face, but it can also improve other aspects of your life. You may discover an improved field of vision once excess hanging skin from your upper eyelid is gone. It can also be much easier to apply eye makeup to a smooth upper lid. Eliminating fine lines, lax skin, dark circles, and puffy bags under your eyes can also make your eyes look fuller.
Will an eyelid lift fix wrinkles and Crow's feet?
Crow's feet and forehead wrinkles might be better addressed with a brow lift or facelift because the results of blepharoplasty are confined to the eyelids alone. Blepharoplasty can be combined with a nonsurgical treatment like BOTOX, which combats wrinkles around the eyes and on the forehead. An injectable filler may also be effective because it adds volume to hollow areas for a softer, smoother appearance. During your initial consultation, Dr. Cho will create a custom treatment plan to fit your needs and goals.
What about nonsurgical treatments instead of eye surgery?
Nonsurgical skin tightening and injectable wrinkle treatments (for example, BOTOX, JUVÉDERM, and Restylane) can provide mild improvements. However, if you have moderate to severe loose skin or would like to see long-lasting results, an eyelid lift is probably better than a nonsurgical treatment. When you've talked to Dr. Cho about your concerns and goals for your eyes, he can explain his suggestions for your personalized treatment plan. He may also suggest a combination of surgical and nonsurgical procedures for ideal results.
How much does eyelid surgery cost?
Eyelid surgery costs will vary depending on whether you're getting a lower eyelid lift, upper, or both. When your treatment plan is created during your initial consultation, Dr. Cho can then discuss cost estimates. To get natural-looking results that last for many years, it's better to concentrate on choosing an experienced plastic surgeon whom you trust, like Dr. Cho, rather than looking for the cheapest place. To help you afford great results, Chiseled takes many payment methods, including low-interest financing.
Can I use insurance to pay for my eyelid surgery?
When loose skin is limiting your sight, your health insurance may pay for part of your blepharoplasty. Please talk to Dr. Cho during your consultation if you might be using your insurance. A team member at Chiseled can help you submit the needed paperwork and information for your provider to consider your claim. Generally, you will require a diagnosis from an ophthalmologist or optometrist stating that blepharoplasty will improve your field of vision.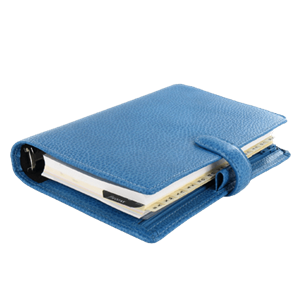 Plan Your Procedure
Average Cost

$3,500

-

$7,000

Recovery Time

2 – 4 Weeks

Average Procedure Time

1 – 2 Hours

Post-op Follow-up

Next Day

Procedure Recovery Location

Outpatient
Contact Us
refresh your eyes for a younger look
If you find it difficult to see or apply makeup because of folds of skin on your upper eyelid or if you suffer from puffy bags underneath your eyes, then upper or lower blepharoplasty at Chiseled may be the answer for you. This enhancement can help you look youthful and alert while offering a beautiful answer to your vision impairment concerns. We invite you to get in touch with our office in Spring, TX to learn more and to schedule a consultation with Dr. Cho.
Related Procedures
Related Posts