What is Male body Fat Transfer?
When someone gains and then loses weight or advances in age, they lose fullness in certain body parts where volume once existed. One way to regain lost volume is through a cosmetic treatment known as fat grafting or a fat transfer. This procedure removes fat from one section of the body, purifies it, and then injects it into a specific place that needs additional volume. A fat transfer can be performed on large areas like the chest or buttocks or on delicate and smaller areas like the hands. Men often choose to have autologous fat transfers when they hope to have a natural enhancement rather than getting fillers or implants. Spring, TX plastic surgeon Dr. Younghoon Cho is skilled at using the most effective grafting techniques to perform fat transfers. This cosmetic enhancement at Chiseled creates natural, alluring outcomes.
What is Facial Fat Transfer?
Facial fat grafting can help if you want to add volume that looks natural to certain places in your face. A facial fat transfer may improve wrinkles like laugh lines, smile lines, and Crow's feet. Transferred fat can help to diminish the visibility of acne scars and pitted areas. We can also add volume to your lips and cheeks for a more youthful appearance. Similar to the results of an injectable filler, like JUVÉDERM or Restylane, a fat transfer can be a great choice if you'd like longer-lasting results. In order to be a candidate for a fat transfer, you need to have enough excess fat to fulfill your goals.
Fat Transfer Reviews
"Best Doctor Ever... - Dr.cho did an amazing job on my tummy tuck, breast lift, breast fat transfer and augmentation. I would recommend him to everyone! He is very precise and skillful. I would go back if I needed anything else done."
- M. /
RealSelf /
Dec 09, 2019
"Highly recommend—I'm 6 weeks out and love my results. - I went to a few different doctors for research and he was the only one that actually listened to what I wanted. I wanted a lift but wanted to stay my size and wanted all around fullness. He recommended a lift with fat transfer and body tight. I'm 6 weeks out and love my results. Sue from his office is amazing, she answered all of my 50,000 questions and is always available."
- P. /
RealSelf /
Aug 28, 2020
Previous
Next
What are the benefits of a fat transfer?
Fat transfers are quickly becoming one of the most popular cosmetic procedures among men because it has little downtime, produces natural-looking results, and can be used on many areas of the face and body. A fat transfer is especially beneficial to men who want to enhance certain features without turning to dermal fillers or silicone implants. These methods are sometimes associated with certain risks and complications. Our team at Chiseled is skilled at creating safe and effective outcomes that last for years.
Who is a candidate for fat transfer?
Men who want additional smoothness or volume in areas of their body that appear visibly thin or deflated may be appropriate candidates for fat grafting. This procedure is even more advantageous because it offers a natural way to create results by using the patient's own fat. By doing this, there is less risk of rejection or an adverse reaction. People considering this treatment should be at a stable, healthy weight and should have sufficient fat to remove for the transfer.
How is male fat transfer performed?
When undergoing a fat transfer, you will be placed under the appropriate kind of anesthesia, which will depend on how much fat we're extracting and where it will be placed. First, we'll perform liposuction using a small, specialized cannula to delicately remove the fat, where it will then be harvested and separated through a centrifuge (which prepares the highest quality fat for syringes). After prepping the injection site(s), we'll transfer the extracted fat into the area chosen for the transfer. We complete the injection process in layers until we reach the desired outcome. For certain body parts, multiple injections may be used and massaged layer by layer.
What can I expect after a fat transfer procedure?
After a fat transfer, you will need a recovery period. Remember that there are at least two sites on your body affected by this treatment: the area where fat was extracted from and the injection site(s). The overall recovery may take longer if we address a larger area on your body. For example, a fat transfer for the lips will typically only require a 1 – 2-day recovery whereas a transfer to a bigger body part, such as the chest or buttocks, can take many more days to heal. Each affected area will likely appear red and slightly swollen, but many men notice results almost immediately. An additional benefit is that the area where fat was extracted from will look even slimmer than before. Fat grafting yields great outcomes, but your body will reabsorb some of the fat that we transferred. In some patients, an additional transfer may be necessary down the road to maintain results. There is minimal scarring associated with this treatment.
Where can I have fat transferred?
A fat transfer can be performed almost anywhere on your face or body. Some of the most popular areas are the butt (often called the Brazilian butt lift), chest, face, and hands. Age-related volume loss in the face and hands can also be addressed with fat grafting, especially in the hollows under the eyes or to add shape to your lips. Talk to Dr. Cho during your consultation about where you would like to add volume so he can develop your custom fat transfer plan.
How long will the results of a fat transfer last?
The results of a fat transfer look natural and can be long lasting with proper care. Dr. Cho employs advanced techniques to purify and graft fat, which minimize reabsorption. Because there's usually a small amount of fat that doesn't attach to its new location, Dr. Cho often transfers slightly more fat than is needed to balance this out. If you would like to touch up or enhance your appearance after a while, we can discuss a second fat transfer.
Are there any alternative treatments to a fat transfer?
Depending on where you want to add volume, there may be an alternative to a fat transfer. To enhance your chest or buttocks, you might consider an implant rather than a fat transfer. In your face and hands, Chiseled offers multiple injectable fillers the can often provide long-lasting volume and skin rejuvenation. Dr. Cho can discuss all of the various options with you during your initial consultation so you can attain the results you're hoping for.
What if I don't have enough fat for a transfer?
During your first appointment with Dr. Cho, he'll explain the amount of fat that is needed to achieve your goals. In some cases, you might not have enough excess fat to transfer; however, this is usually only an issue if you have a very low body fat percentage or you want a large volume of fat added to one area. Fat can be removed from several areas if needed. Dr. Cho will explain your options during your initial consultation.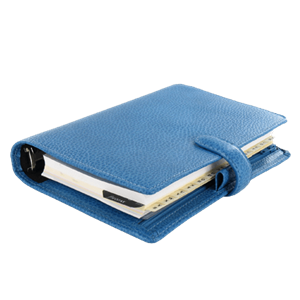 Take the Natural Approach
If you wish to attain fuller lips or want to fill in hollow areas or lines, this procedure may be a great option. Moreover, a fat transfer can work great for the chest and buttocks. This treatment offers many options for enhancement and can help you achieve the look you want without having to undergo major surgery that might require a long recovery. We invite you to contact Chiseled in Spring, TX near The Woodlands to schedule your consultation.
Related Procedures
Related Posts