Minimizing the visible effects of aging on your upper face has never been easier than with BOTOX injectable treatments at Chiseled in The Woodlands, TX. BOTOX is a filtered strain of botulinum toxin (type A) that temporarily limits the movements of the underlying facial muscles responsible for creating different expressions, such as smiling, frowning, and grimacing. Over time, dynamic lines can develop as a result of these repetitive muscle movements, creating undesirable wrinkles and fine lines along the forehead, between the brows, or around the eyes. BOTOX injectable treatments can significantly reduce the appearance of these wrinkles and fine lines to help you attain a younger and smoother-looking profile. Board-certified dermatologist Dr. Melissa Chiang and board-certified plastic surgeon Dr. Younghoon Cho are happy to offer BOTOX injections to patients who wish to rejuvenate their appearance.
BOTOX was first the first injectable wrinkle relaxer to the market and has the strongest brand recognition. Since its introduction to the market, BOTOX has been joined by Dysport®, XEOMIN®, and Jeuveau™, which are other FDA-approved muscle relaxers that work using the same mechanism of action to relax targeted muscles that cause wrinkles. At Chiseled we carry all of these great brands.
BOTOX® Reviews
"Dr Chiang is Amazing! - I had Botox and lip fillers done by Dr Chiang and she listened to my concerns and what i wanted to achieve and that's exactly what i got. I've been to other locations and by far this is the best work I've had done. The staff is very professional and friendly and i appreciate the call i received days after and two weeks later to see how i was doing."
- G. /
RealSelf /
Apr 09, 2019
"Dr. Chiang is a wonderful doctor and a very pleasant person. She always makes me feel very comfortable when I there. There pain associated with the treatment is very minimal and I am very pleased with the results. I will continue to have Dr. Chiang perform my botox injections and recommend her to anyone wanting this treatment. I really like Dr. Chiang. She is professional, courteous, kind and thoughtful."
- P. /
RealSelf /
May 09, 2019
"This guy is the best! - Plastic surgery should whisper, not scream! I've had the pleasure of working with Dr Cho for several years. Whether you are seeking services for noninvasive procedures such as lasers, peels, fillers and Botox or you choose the gold standard for significant rejuvenation (yep - under the knife), he is by far, one of the best. His attention to detail is incredible as illustrated by his elegant and natural looking breast, body and face work. He has the ability to restore "freshness" with beauty, precision and discretion. He and his wife, Dr Melissa Chiang, are an incredible duo who are supported by a top notch holistic rejuvenation team.If your looking for excellence in these types of services, do pay them a visit. I know you will not be disappointed.NOT A PAID ENDORSEMENT. I am a very happy customer."
- Anonymous /
Vitals /
Aug 13, 2019
"Dr. Cho is a miracle worker - I simply can't say enough about Dr. Cho and the Integrated Aesthetics team. I can start by disclosing that I've always been one of those, "I'll never have plastic surgery" people. I don't even do Botox. But, after having a lumpectomy, I found myself with lopsided breasts, and my vanity took charge.I did a TON of research, because I'd heard so many horror stories of botched plastic surgeries. I knew I wanted to be "fixed," but I was terrified of being unhappy with the results. I was willing to go anywhere in the greater Houston area to get this done and read-up on many plastic surgeons, which led to many in-person meetings/consultations, some of which I actually paid for.A colleague knew what I was doing and showed me an Instagram post of someone she follows. I read that entire post, which raved about Dr. Cho, and, because her research seemed to be as thorough as my own, I added him to my list. After meeting with him and hearing him confidently yet carefully explain his "action plan," I knew he was the winner. He didn't simply address the breast issue... we decided on a plan that would balance out my silhouette with additional procedures.The entire experience was so smooth, and his staff at Integrated Aesthetics is fantastic! So efficient, yet so incredibly personable. Sue has been amazing since day 1 (literally from my first consultation to now, for follow-up treatments) and Alana was wonderful in taking care of me during my initial, post-surgery, recovery visits. They are warm and truly caring.But, most importantly, the RESULTS. WOW. Never, in a million years, did I think my body could look this good at this age (51). I've run into friends who are absolutely stunned... and envious. It's not an overstatement to say that it's life-changing to be able to look at yourself in the mirror and truly, whole-heartedly, feel amazing about the way you look. LIFE. CHANGING."
- C. /
RealSelf /
Aug 28, 2020
"I love Dr. Chiang. I have been her patient for several years, and she is the only doctor whom I trust with all of my skin needs. I have Melasma and she has been treating me for it, and the improvement is amazing. I also see her to get Botox. I feel safe knowing that I am getting Botox by a doctor. Dr. Chiang is very kind, patient, attentive, and she always answers all of my questions. I wish all doctors have her work ethic. Thank you Dr. Chiang for all that you do 🙏🏻"
- R.A. /
Google /
Sep 30, 2020
Previous
Next
What are the benefits of BOTOX?
Plastic surgery may reduce the appearance of wrinkled skin, but it is a drastic step that often requires significant downtime. Instead of undergoing an invasive procedure, BOTOX is considered minimally invasive and can be completed in just one office visit. Dr. Cho will skillfully administer BOTOX into your skin to temporarily relax the muscles that cause wrinkles. Results are immediate and can last up to four months. Benefits of BOTOX include:
Reduce the most common signs of aging in men
Prevent the formation of new wrinkles and lines
Are safe and effective for most patients
Are a quick and easy way to achieve a youthful look
Who is a Candidate for BOTOX?
BOTOX injections often work well for men who want to smoothen the appearance of wrinkles, lines, and moderate folds on their upper face without surgery. BOTOX can also be used as a preventive treatment even if you do not yet show signs of aging — keep in mind how often you tend to make facial expressions. It can be an effective nonsurgical treatment if you're frustrated by forehead lines or noticeable furrows between your brows. It's also a solution for lines around the eyes (Crow's feet). During your consultation, your doctor may also discuss the benefits of Dysport, XEOMIN, and Jeuveau, to explain the benefits of each product. If you experience more severe and deeper lines, we may recommend a filler product.
Advanced BOTOX techniques
More advanced applications for BOTOX include softening other dynamic lines in the face, as well as shaping and lifting the lower parts of the face. Other advanced applications for BOTOX:
BOTOX can be used to smooth wrinkles on the nose known as bunny lines
Lip lines around the mouth that deepen with expressions are also called "smoker's lines" or "bar code lines." Relaxing the muscles around the mouth with BOTOX can soften the appearance of these lines. For visible lines that present with even without expression, dermal fillers or lasers can be used in combination with BOTOX for better results.
BOTOX can help to narrow the appearance of the lower face by addressing the masseter muscle, which, when overactive (masseter hypertrophy), can create a more 'squared' appearance of the lower face. Relaxing the masseter muscle can slenderize the lower face and create a more harmonious balance between the proportions of the upper and lower face.
Oftentimes, our salivary glands, such as the parotid gland, can be enlarged and widen the appearance of the face or cause bulging of the glands. Some patients may even experience excessive saliva production when these glands are overactive. BOTOX can help to decrease the prominence of these glands and even reduce saliva production.
Neck bands that are visible with expression can be treated with BOTOX. Targeting the platysmal muscle with BOTOX relaxes the muscle and softens the appearance of these neck bands. The Nefertiti lift is another technique that relaxes the neck muscle in strategic places along the platysma and converts the downward pull of this muscle to lift the tissue along the jawline and can result in a more lifted appearance of the jawline and softening of the jowls.
Some patients feel the shape of their mouths makes them look sad. Although dermal fillers are often used to treat this area, BOTOX can help to weaken the muscles that pull the corners of the mouth downwards and give this area a lift.
An orange peel, or peau d'orange, texture on the chin is caused by the mentalis muscle pulling on the overlying skin. BOTOX can be used to weaken this muscle, often resulting in a smoother appearance in this area.
Creating optimal results with BOTOX requires a detailed understanding of the underlying muscle anatomy as well as the impact of the aging process on the face. Dr. Cho and Dr. Chiang are both national trainers for injectables and regularly teach injectors around the country about the art and science of using muscle relaxers such as BOTOX to achieve the best results for patients.
What to expect during BOTOX Treatment
If it's your first time to visit our office in The Woodlands, TX for BOTOX, we often perform the treatment during the same appointment as your initial consultation with Dr. Cho or Dr. Chiang. Your doctor will ask you to make a few facial expressions using your upper face — such as frowning, squinting, smiling, etc. — to allow us to plan where to place the injections. We do a comprehensive assessment and analysis of your facial muscle movements, as well as other contributing factors of the aging process. We'll create a customized approach to address your aesthetic concerns; this approach may include BOTOX, dermal fillers, thread lifts, or energy devices to help replenish collagen in your face or resurface your aging skin. BOTOX injections are administered by both Dr. Chiang and Dr. Cho between the eyebrows, around the eyes (Crow's feet), in the forehead, as well as the lower face and neck.
We'll clean and prepare your skin and then inject BOTOX under your skin with a fine needle We'll follow the inject with a cold compress to help minimize discomfort, swelling, and bruising. You can ask for a numbing cream to help make the procedure more comfortable, but it generally isn't needed. BOTOX injections typically take about 10 – 20 minutes, and then you can get back to your normal routine with no required recovery period.
HOW LONG IS RECOVERY AFTER BOTOX?
After your BOTOX session, you can get back to your day without skipping a beat; however, we do recommend that you avoid strenuous activities, like exercise, for at least one day. This will help minimize the appearance of bruising. The treated sections of your face may appear red, swollen, or bruised for 2 – 3 days, but you should not experience any long-lasting side effects. In many cases, it takes around one week before the final effects of BOTOX can be seen. We recommend that you return after two weeks so that we can assess your results and determine if we need to further optimize your treatment. The results typically last 3 – 4 months. You can speak with Dr. Chiang or Dr. Cho about how often to make touch-up appointments at Chiseled to maintain your results.
How safe is BOTOX?
BOTOX is FDA-approved as a safe and effective way to treat mild to moderate facial wrinkles. If you're worried about the safety of BOTOX, it rarely causes complications when it is administered properly. BOTOX is also used by the medical community to treat other conditions such as headaches and excessive sweating.
What about BOTOX parties?
You may have heard of a trend where men who want BOTOX treatments gather together and administer doses themselves. These BOTOX parties are very risky and could cause serious and unwanted side effects. Instead, BOTOX should be done in a medical setting with an experienced injector.
How should I prepare for BOTOX?
Patients who are interested in male BOTOX treatments will learn the details during an assessment at Chiseled. Our team can explain how many units are needed and what results to expect. Make sure you disclose your medical history, any allergies, and current prescriptions before getting started.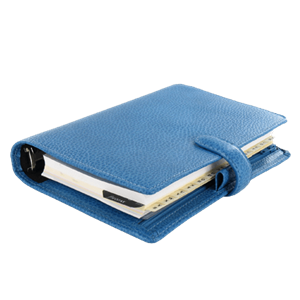 Plan Your Procedure
Average Cost

$300

-

$1,000

Recovery Time

0 – 10 Days

Average Procedure Time

10 – 20 Minutes

Post-op Follow-up

2 Weeks

Procedure Recovery Location

Outpatient
Contact Us
BOTOX injectable treatments can help you laugh, smile, frown, and make any other facial expression you want without causing wrinkles or fine lines. To smoothen your face and prevent dynamic facial lines, we invite you to schedule a consultation with seasoned dermatologist Dr. Melissa Chiang or plastic surgeon Dr. Younghoon Cho at Chiseled in The Woodlands, TX to learn more about this revolutionary wrinkle relaxer.
Related Treatments
Related Posts