About Lip Augmentation For men
If you have naturally thin lips or are noticing decreased volume in your lips as you get older, surgical or nonsurgical lip augmentation may help create a full, well-shaped pout. Lip augmentation can be accomplished with dermal fillers, a fat transfer, silicone implants, or a lip lift (vermilion advancement) to create the shape you desire. If you're interested in surgical or nonsurgical lip augmentation, contact Chiseled in Spring, TX to schedule a consult with seasoned plastic surgeon Dr. Younghoon Cho to discuss your options and create a custom treatment plan. We are excited to offer the following:
Dermal Fillers
Injectables, including JUVÉDERM or Restylane, can temporarily add volume to lips and reduce the appearance of vertical lip lines.
Fat Transfer
By removing fat from one area of the body with minimally invasive liposuction and then putting the purified fat into your lips, you can get natural-looking improvements.
Lip Implants
For the most lasting results, silicone implants may be placed in the lower and/or upper lips to improve the volume and shape of your mouth.
Lip Lift/Vermilion Advancement
This procedure removes a small amount of skin and uses a tightening technique to enhance the contours of the upper lips.
Lip Augmentation Reviews
"I Love my Results! - Houston, TX - I was always conscious of the frown lines at the edges of my lips and my disproportionately small upper lip that virtually disappeared when ever I would smile. I wanted to do something to improve how I felt about myself and Juvederm and Xeomin seemed like a great place to start. I love the results!  My lips are proportionate but not too big and my smile lines tip up,just how I wanted them.  She also did some Xeomin injections and I love it!  I'm getting alot of compliments and I feel great. The procedure was virtually painless, just a few quick stings in the beginning and then pain free."
- M. /
RealSelf /
Mar 09, 2012
"Liplift - I came to see dr. Cho based on recommendation from my friend. She loved her experience and results so much that I booked my consultation with him. I was able to have my lip lift under local anesthesia. I loved my experience so much I'm sending my sister to have a lip lift too,"
- A. /
RealSelf /
Mar 09, 2019
"Lip Lift Life-Changer. Houston, TX - My first three photos say it all. I only had to take a couple aspirin yesterday when I got home. Right now I'm on day 2 and experiencing very mild swelling and no bruising, and I'm keeping the stitches moist like they told me. Most of the stitches are invisible, dissolvable, and the ones you see will come out on day 7. The procedure was actually enjoyable. I was on a nice padded fully reclined procedure table and the nurses suitably pampered me with pillows, blankets, footies, gently covered my eyes and mouth with soft cloths, then asked what music I wanted to listen to. Then in walked Dr. Cho who I had just seen in the photo room for measurements, markings and a nice little pep talk. The local anesthetic was administered with extreme gentleness while one of the nurses talked to me and patted my legs. Within seconds I was numb and Dr. Cho began his work. All of us were talking, cracking jokes and soon it was over. When they said to open my eyes and take a look in the mirror, I had been having such a great time I wasn't ready to open my eyes. But when I did I was thrilled at what I saw and decided this needed to be shared on Real Self where I learned about the lip lift from others. Eventually, you'll get to see how well the scar healed. I'm just as anxious as anyone else reading this to find out. So stay tuned."
- J. /
RealSelf /
Mar 09, 2017
"39 Years Old, Needed Volume in my Cheeks That I've Lost During the Years! - Houston, TX - I came to Dr. Cho for a consultation on face fillers! I've noticed that during the years my face looked tired, and I have lost volume on my cheeks and lips! My cheeks were dropping a bit, creating nasolabial fold lines. Dr. Cho was great, he was very patient and answered all of my questions! The results were very natural, and I am extremely happy! My friends and family told me I looked so rested an rejuvenated, but were not able to tell what I got done, which I love because I was trying to achieve a very natural look! I really recommend Dr. Cho, and I will not get fillers done with anybody else!"
- V. /
RealSelf /
Mar 09, 2016
"54 Yr Old Did the Profound RF, Kybella, Botox and Silk for Tired Face with Fat Pocket Under Chin - Spring, TX - I am in my mid 50s and had a sunken tired look with a fat deposit under my chin. Had the Profound RF treatment on my face, neck and upper chest and Kybella under the chin. Dr Chiang administered the Profound treatment and Dr. Cho, the Kybella. Really like the results! I have also had Botox around the eyes and Silk on the lips in subsequent trips."
- P. /
RealSelf /
Mar 09, 2017
Previous
Next
Candidates for lip augmentation
Surgical or nonsurgical lip augmentation can help significantly improve the overall shape, size, and projection of your lips. During your initial consultation, Dr. Cho will take his time to listen to your specific concerns and goals to understand the look you want to achieve. From there, he can provide his recommendation of which option may be best for you and create a custom treatment plan that suits your needs. Ideal candidates for upper or lower lip augmentation at Chiseled:
Men having naturally thin lips or have lost lip volume with age
Have uneven or asymmetrical lips
Want to enhance their entire face
Are in good general health
Chiseled is pleased to offer the following lip augmentation techniques:
Lip Implants
A thin incision in the corner of the mouth allows the lip implant(s) to be guided into place. It can take 1 – 3 weeks for the implant(s) to settle into their final position and for any swelling to subside, but lip implants often provide stunning results that last for years.
Fat Transfer
First, fat will be extracted (via liposuction) from an area with excess fat. This fat will then be purified and injected into your upper or lower lips until your goal fullness is reached. Since some fat may be reabsorbed by the body over time, your lips may be filled a little more to account for this loss. Lip enhancement using a fat transfer can be done multiple times to sustain or enhance your lips, but results generally last for several years.
Lip Lift/Vermilion Advancement
For this procedure, a bullhorn-shaped incision will be made at the base of the nose to remove a small strip of skin. The remaining tissue will be pulled tight and sutured in place to enhance the Cupid's bow and provide a fuller-looking appearance. This lip advancement provides long-lasting results that help improve the shape and size of the lips.
Dermal Fillers
Nonsurgical lip augmentation can be done with injectable dermal fillers, like JUVÉDERM or Restylane. Based on the brand of dermal filler chosen, a local anesthetic may be included in the formula or a numbing cream can be applied to the lips before treatment. Once your lips are cleaned, several injections will be administered in the selected areas and then massaged to distribute the filler evenly. Once your treatment is complete, you'll be able to resume your routine without any downtime.
It is important to pay attention to all post-treatment instructions given by Dr. Cho to achieve faster healing and the best possible results. After either a surgical or nonsurgical lip augmentation, your mouth will most likely feel sore or tender for a few days. If you had a fat transfer, you should expect the liposuctioned area to be tender as well. We recommend ice packs and over-the-counter pain relievers to address any swelling or discomfort. The improvements from a dermal filler may last for around 12 – 18 months, depending on the specific injectable used in treatment. Lip augmentation surgery will provide longer-lasting results; however, the natural aging process will continue and can affect all results over time. Talk to Dr. Cho about when you should return for a follow-up treatment to refresh your results.
Frequently Asked Questions
Can I get the lips of a specific celebrity?
You might come in and request the specific lips of an actor. Bringing in pictures of lips you like will help Dr. Cho understand your goals; however, it may be difficult to create the exact lips of someone else. In your consultation, Dr. Cho will listen to your goals before discussing the options (implants, lip lift, dermal fillers, or a fat transfer) to augment your lips. From there, he will craft your personal treatment plan.
Should I get implants, a lift, a fat transfer, or fillers?
Depending on your specific goals, Dr. Cho can help you choose between dermal fillers, a fat transfer, implants, or a surgical lift for your augmentation. If you're unsure about which option you want and wish to avoid an invasive procedure, injectable fillers might be an ideal choice. At your consultation, Dr. Cho will explain the benefits and drawbacks of every option so that you can decide which is best for you.
Do lip implants look fake?
Implants are made of a flexible material that is designed to feel and look natural. In your initial consultation, Dr. Cho will go over the different shapes and sizes of upper and lower lip implants to match your needs and goals. Although optimal results may take some time, lip implants usually last for many years.
Is lip augmentation reversible?
Lip augmentation with fillers or a fat transfer offer short-term results, and implants can be removed. Therefore, if you're unhappy with your new look, these options are low risk. However, a surgical lip lift can't be reversed. This is why it's so important to have the right expectations and to discuss all of your concerns with Dr. Cho during your initial consultation.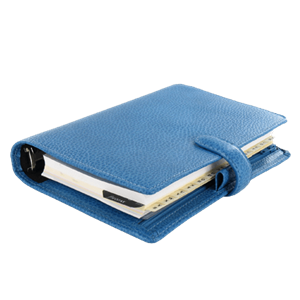 Plan Your Procedure
Average Cost

$3,500

-

$5,000

Recovery Time

2 – 4 Weeks

Average Procedure Time

30 – 50 Minutes

Post-op Follow-up

Next Day

Procedure Recovery Location

Outpatient
Contact Us
Chiseled wants to help you feel confident in the look and feel of your lips. With different lip augmentation treatments, you can get full, plump lips that improve your total appearance. Contact our office in Spring, TX near The Woodlands to schedule an initial consultation with Dr. Cho. He can evaluate your lips and create a personalized treatment plan to accentuate your pout.
Related Procedures
Related Posts