about nonsurgical sweat reduction for men
Sweating while you're exercising or nervous is normal, but excessive perspiration that stains your clothes and causes an embarrassing odor may be a medical condition called hyperhidrosis. Chiseled provides treatment for excessive underarm sweating using the miraDry system by Miramar Labs. This therapy is approved by the Food and Drug Administration (FDA) to target and eliminate sweat glands from the underarms. With nonsurgical sweat reduction treatment, patients can enjoy an active lifestyle without worrying about sweat marks, constantly reapplying deodorant, or strong odors. miraDry is a quick, easy procedure with a high success rate. If you live in Spring, TX or near The Woodlands, call Chiseled to schedule an appointment with dermatologist Dr. Melissa Chiang or plastic surgeon Dr. Younghoon Cho to discuss your needs. We look forward to meeting you!
Nonsurgical Sweat Reduction Reviews
"EASY and IMMEDIATE with MiraDry - Houston, TX - No more sweat and odor after 1 treatment, who wouldn't want this! I had the treatment in the afternoon and was playing with the kids that night and working in the backyard the following day. It was easy and left me never having to worry about deodorant or those annoying sweat stains following my miraDry treatment."
- P. /
RealSelf /
Mar 09, 2016
"Immediate Results - Houston, TX - I have suffered from hyperhidrosis my entire adult life and have tried every solution I could find: prescription antiperspirants, Botox injections, lathering my underarms with apple cider vinegar and baking soda, and even various oral medications...all with little or no improvement. As a last resort, I visited with a thoracic surgeon and was in the process of scheduling surgery to help with my excessive armpit sweat when I heard about miraDry. A non-surgical solution sounded far more appealing, so I scheduled a procedure for Friday, April 10 with Dr. Young Cho at Integrated Plastic Surgery in Houston, TX.Not knowing what to expect, I was somewhat nervous but cautiously optimistic. Fortunately Dr. Cho and his staff were extremely friendly and accommodating which put me at ease. The procedure took about 1.5-2 hours and was much easier (and more painless) than I expected. Once completed, I was able to drive myself home with no issues whatsoever.The first few days after the procedure were a little tough (mild pain and swelling), but nothing I couldn't handle. More importantly, I noticed an immediate reduction in my underarm sweat…close to 100% for the first few weeks afterwards. It is now a little over 2 months since my procedure and I'm ecstatic with the results. Some sweat has returned, but the overall reduction and results have exceeded my expectations.My hyperhidrosis has been not only an inconvenience, but it has also been socially debilitating both professionally and personally. I would recommend the procedure to anyone interested in greatly reducing the amount of sweat in their armpit areas."
- S. /
RealSelf /
Mar 09, 2016
"College Student Sweats No More! - Houston, TX - As a college student in the great state of Florida, I used to sweat more than anything. It was ridiculous; it didn't matter what kind of shirt I wore there would be pit stains. Thanks to miraDry I no longer have that issue. Not only am I saving money by not having to purchase and wear deodorant anymore, but I also don't get embarrassing body odor! It was absolutely worth it and I would highly recommend it to anyone that asks."
- J. /
RealSelf /
Mar 09, 2016
Previous
Next
miraDry can generally help anyone who wants to reduce excessive underarm perspiration. It may be an excellent option if you:
Have persistent issues with excessive underarm sweat
Frequently see discoloration in the armpit area of your shirts
Want to avoid the harsh toxins and chemicals found in antiperspirant
Are embarrassed by the odor coming from your armpits
Wish to feel cleaner and fresher
At the start of your treatment, we'll mark the area, clean it, and then numb it with a topical anesthetic to ensure optimal comfort. Next, we'll pass the miraDry wand across your skin, applying light suction to bring the sweat glands closer to the surface of the dermis. The miraWave tempered energy works on the perspiration and odor glands while the device keeps the surface of your skin cool. Once your session is complete, you are free to go home.
After your treatment, you may experience temporary numbness, tingling, swelling, or soreness in your underarm area for a few days, but you should notice an instant decrease in underarm perspiration. Sweat glands do not come back once they've been destroyed, so your results will be long-lasting. To attain the best outcome possible, we highly recommend two treatments spaced about 2 – 3 months apart. You can return to your daily activities right after your procedure, but it's best to avoid strenuous activity, including exercise, for a few days.
Nonsurgical Sweat Reduction FAQ
How soon will I see results after the first miraDry treatment?
Most patients experience an immediate reduction in underarm sweating following their miraDry treatment. However, optimal results usually require two sessions.
Is miraDry safe for all skin types?
miraDry is generally considered safe for various skin types, but individual suitability may vary. It's essential to consult with a qualified healthcare provider like Dr. Chiang or Dr. Cho for a personalized assessment to determine if miraDry is the right option for your specific skin type and medical history.
Are there any age restrictions for undergoing miraDry treatment?
The miraDry treatment is primarily recommended for adults and is not typically used on minors. If you're under 18, it's crucial to consult the team at Chiseled to determine if you're a suitable candidate for the treatment. Age-related suitability is assessed on a case-by-case basis.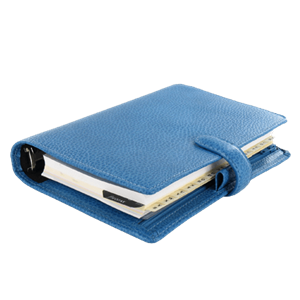 Plan Your Procedure
Average Cost

$2,000

-

$4,000

Recovery Time

1 – 2 Weeks

Average Procedure Time

2 Hours

Post-op Follow-up

6 – 8 Weeks

Procedure Recovery Location

Outpatient
Contact Us
Stop worrying about underarm sweat and odor with a fast, simple miraDry treatment at Chiseled. Save your clothes from perspiration stains and deodorant marks and your skin from the toxic chemicals found in most antiperspirants. Regardless of how hard you work out or how nervous you are, you'll still look calm, clean, and confident. Contact our Spring, TX office to see whether miraDry is right for you.
Related Treatments