About Nonsurgical Skin Tightening for men
Collagen and elastin are foundational nutrients that are responsible for making our skin healthy and taut. Over time, these natural nutrients will deplete, and your skin will begin to lose firmness, leading to wrinkles and sagging skin. Thanks to advanced technology, nonsurgical skin tightening treatments can help to stimulate the production of collagen and elastin to attain tighter, healthier skin. Chiseled offers a wide variety of noninvasive systems including Exilis, Morpheus8™, Profound® by Candela™, and Emtone™ Cellulite Reduction. If you live in Spring, TX or near The Woodlands, we invite you to call our office to schedule a consultation with skilled dermatologist Dr. Melissa Chiang or seasoned plastic surgeon Dr. Younghoon Cho to learn more about the benefits of nonsurgical skin tightening treatments.
Nonsurgical Skin Tightening Reviews
"Dr. Cho has done several facial rejuvenation procedures on my face. I love the outcome because the procedures have not made me look "plastic" but have made me look well rested and fresh. He has done InstaLift, Botox, moderate fillers around the jawline. All of which have been done exceptionally well. I've had minimal down time or bruising. I've also had Ultherapy above the brow line to improve and lift the area. I love Dr. Cho and his staff especially Gina. She goes above and beyond what is expected for her patients."
- T. /
Google /
Mar 09, 2018
"I had an amazing experience with Dr. Cho and his highly qualified team! - I had both ultherapy and profound treatments yesterday. Dr. Cho and his staff are incredibly informative, caring and patient. I sought consultations with three well known and highly respected plastic surgeons in the Houston area to determine who was the best fit for me and my procedures. I was also looking for a doctor to continue my filler and Botox treatments going forward. Dr. Cho and..."
- M. /
RealSelf /
Mar 09, 2018
"*42yr young got her 20yr old 400cc Implants exchanged for 650cc then REVISION/lift back to 400cc due to CC and asymmetry... - I can't say enough great things about Dr.Cho and his wonderful staff!! Let me start by saying as soon as I walked into the clinic the staff was very attentive, knowledgeable and made me feel right at home. The huge office building is very beautiful but the positive, caring energy from the sweet girls (especially Jill????) was even MORE beautiful???? And then I got the pleasure of meeting the amazing Dr. Cho! He immediately made me feel comfortable with his gentle and soft spoken nature. He was very knowledgeable on the procedure and breast size I was interested in and spent an adequate amount of time with me during both of my preOp appointments. I could go on and on...but let me make this short and sweet. *DR. CHO IS A BRILLANT PLASTIC SURGEON and a MASTER AT HIS CRAFT....and I have amazing new breasts to prove it! (See b/a pics!) His work shows in them....he was able to take large old saggy implants out, put in new 650cc larger implants and give me an internal breast lift without ANY visible scarring whatsoever! The results are profound and totally exceeded my expectations of firmer, less droopy looking breasts and nipples. I could not be happier!! I would (and have already!!) recommend Dr. AMAZING CHO (my new nickname for him;)) to anyone interested in enhancing any part of their body....ESPECIALLY the breasts! I would rate my whole experience as a perfect 10 and plan to be back in a year to get my nose done. :D*Much love and many thanks to Mr. Cho and his incredible staff!!!!????????????????"
- T.T. /
RealSelf /
Mar 09, 2017
"54 Yr Old Did the Profound RF, Kybella, Botox and Silk for Tired Face with Fat Pocket Under Chin - Spring, TX - I am in my mid 50s and had a sunken tired look with a fat deposit under my chin. Had the Profound RF treatment on my face, neck and upper chest and Kybella under the chin. Dr Chiang administered the Profound treatment and Dr. Cho, the Kybella. Really like the results! I have also had Botox around the eyes and Silk on the lips in subsequent trips."
- P. /
RealSelf /
Mar 09, 2017
"Master Injector - I have been going to Dr. Cho the last few years for Botox and facial fillers. He is truly an artist with Injectables. He will give you a natural look while also managing any discomfort with the procedures. They also offer all the latest non-invasive procedures for fat reduction, sweating, skin tightening, lasers, and many other procedures. He is also a master trainer who educates around the..."
- 1. /
RealSelf /
Mar 09, 2018
Previous
Next
Candidate For nonsurgical skin tightening
Nonsurgical skin tightening may rejuvenate your skin if you don't want to undergo plastic surgery. These noninvasive treatments can be used on almost any area of the body or face, such as the abs, under the chin, inner and outer thighs, and upper arms. Those who may benefit the most from nonsurgical skin tightening therapy:
Are in good overall health
Are at a stable, healthy weight
Have mild or moderate skin laxity on their face or body
Have unsightly dimpling from cellulite
Want to subtly improve the health and appearance of their skin
What Are the Benefits of Nonsurgical Skin Tightening?
Nonsurgical skin tightening is a popular option at our facility in Spring, TX for numerous reasons. Though there are obvious advantages, such as reduced healing time and no surgical scars, there are some added advantages to this minimally invasive solution offered at Chiseled, including:
Minimal downtime
Brief procedure time, typically not longer than an hour
Enhancements that last as long as 12 months
Firms many areas on your body, such as the face and neck
Works for many skin types
Firms skin while also diminishing normal signs of aging, wrinkles, and lines, and evening out complexion and texture
Nonsurgical Skin Tightening treatment
To start the process, we'll thoroughly cleanse your skin to eliminate any dirt, oil, or lotions. Options for local anesthesia can be considered if you'd prefer, but most patients find that any mild discomfort during the nonsurgical treatment is temporary and easily tolerated. As soon as you're ready, we'll pass the selected technology evenly over your skin several times for the most effective treatment. The treatment can help to prompt the body's natural healing properties to start producing collagen and elastin, which firm and tighten skin. Other systems can also be used to aid in cellulite reduction on the arms, thighs, and buttocks. Nonsurgical skin tightening may take as little as 30 minutes or as much as two hours based on the size and number of areas being treated. Once the session is complete, you'll be able to leave and return to your daily activities.
Following your skin tightening session, the affected skin may be somewhat numb, red, or swollen. This is typical and should heal on its own in several days. During your initial visit, we'll discuss the best ways to care for your skin after your session, including keeping the skin moisturized and protected from sun damage. Depending on the technology used, you may notice results right away or over a period of several months as collagen and elastin production improves. However, these results should be long-lasting and should improve the general appearance and health of your skin. Some patients may require multiple treatments to attain their preferred results. At your consultation, Dr. Chiang or Dr. Cho can create a custom treatment plan that suits your unique concerns and goals.
Nonsurgical Skin Tightening FAQ
How many nonsurgical treatments will I need to achieve the look I want?
The total number of sessions will be based on the starting condition of your skin, in addition to your aesthetic concerns. In your first consultation, Dr. Cho will inquire about your concerns and objectives in order to assess how many treatments would be recommended.
Can I have nonsurgical skin tightening with other treatments?
Yes. Nonsurgical skin tightening can be performed in isolation or to accompany other procedures. Many patients prefer to get skin tightening along with other nonsurgical options.
Does nonsurgical skin tightening hurt?
At Chiseled, our priority is to make sure you are relaxed during your treatment. While many people find that nonsurgical skin tightening doesn't cause pain, we can give you a topical anesthetic to enhance your comfort so you can have a great experience.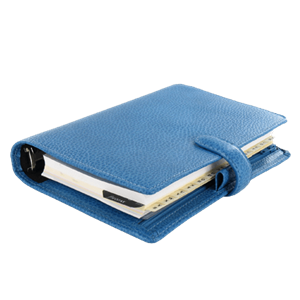 Plan Your Procedure
Average Cost

$699

-

$3,000

Recovery Time

None

Average Procedure Time

30 – 120 Minutes

Post-op Follow-up

6 – 8 Weeks

Procedure Recovery Location

Outpatient
Contact Us
If you want to strengthen the tone and tightness of your skin but are not ready to commit to cosmetic surgery, then nonsurgical skin tightening may be an excellent option. At Chiseled in Spring, TX, we offer a wide variety of noninvasive options that are fast and don't require significant downtime. Contact our office today to schedule a private consultation with Dr. Chiang or Dr. Cho to discover more.
Related Treatments
Related Posts