Gynecomastia is the medical term for male breast enlargement. It is a condition that can create a feminine-like appearance to the chest due to excess breast tissue. Oftentimes, gynecomastia is caused by an underlying hormonal issue. This condition can also be caused by certain drugs, steroids, major weight gain, or genetics. Men with this issue tend to feel anxious and embarrassed, most commonly in situations where their upper body and chest are visible, such as at the beach, pool, or gym. Board-certified plastic surgeon Dr. Younghoon Cho performs cosmetic chest reduction surgery for men who have gynecomastia. This procedure has a high success rate and can help men achieve a more masculine shape. Contact Chiseled in Spring, TX near The Woodlands to learn more.
Minimally Invasive Gynecomastia Surgery
The innovative and widely sought-after technology known as BodyTite® can also be used to treat gynecomastia in cases that are not severe enough to warrant invasive surgery. During your consultation at our facility, our team will inform you of all of your options to determine which one is most likely to deliver the desired results.
Reviews
"Best Dermatologist! My experience was wonderful. - My experience here was wonderful. I got sculptra done a few weeks ago and am already seeing great results. I get very light headed around needles and Dr. Chiang was very understanding and helpful. I also appreciate her suggestions for treatments that might help in areas I didn't even know could be treated. Excellent experience!"
- K. /
RealSelf /
Jan 09, 2020
"Scalp Hair Thinning - Dr Chiang has been my dermatologist for many years and she is absolutely the best and most knowledgeable doctor. She spends time with me each visit and she is always making suggestions and using the newest techniques to preserve and grow my hair. I am grateful to have her as my dermatologist. and completely trust her."
- T. /
RealSelf /
Jan 09, 2020
"I trust Integrated Aesthetics! Dr. Chiang and Dr. Cho customized the perfect plan for me so that I feel incredible and look natural."
- L.M. /
Google /
Sep 30, 2020
"I love Dr. Chiang. I have been her patient for several years, and she is the only doctor whom I trust with all of my skin needs. I have Melasma and she has been treating me for it, and the improvement is amazing. I also see her to get Botox. I feel safe knowing that I am getting Botox by a doctor. Dr. Chiang is very kind, patient, attentive, and she always answers all of my questions. I wish all doctors have her work ethic. Thank you Dr. Chiang for all that you do 🙏🏻"
- R.A. /
Google /
Sep 30, 2020
"Lip Lift/corner Lift/lip Reduction - Hello, I have been roaming these reviews and thought it was time to share my experience. On 09/09, I had a lip lift with corner lift and lip reduction. I know it's an odd combination, but I had a fairly short philtrum to begin with, and my goal was to have more teeth show. I will be three weeks post and here are my thoughts/highlights so far:Day 1-5 : Oh my god, the swelling. After surgery, my face just looked...distorted. The swelling was beyond anything I've ever experienced before (remember, I had a reduction too). The pain wasn't too bad post surgery, with the pain peaking maybe 6 hours post. I took one pill for pain and that was all I needed.Day 5: On day 5, I had my stitches removed. Day 7: By day 7, my swelling was reduced and not really as offensive. I felt almost presentable. Current status: I am definitely still tight at the nose, corners, and at the wet/dry border. I cannot smile fully which is frustrating. Most of my swelling appears to be gone but my lip is pretty hard and lumpy at the reduction incision. My scars are still there but definitely hard to see if you're not looking. I'm about to see a friend I've know for years; the real test will be to see if he'll notice. Highlights:1. You will swell. I took pictures almost daily at the start but I'm not sure that's a good idea. At the very least, I would not obsess over how it looks initially as it will surely change and evolve over time. 2. The scars will have good days and bad days. Per my doctor's recommendation, I started to use a silicone ointment as soon as my stitches were removed. I think it's very important to intervene early on and to remember your scar will evolve over a year plus. Right after my stitch removal, my scar looked perfect. Currently however, it's gotten bumpy. This is completely normal for it to change. So I guess my advice is, even if your scar looks great initially, be sure to manage your scar for an extended period of time as your scar will continue to remodel for 12 months+. Smiling: Not being able to laugh or smile is the real bummer for me. When my hilarious friend tells me a joke, I want to laugh untrammeled. I am not trying to equate what I feel at all close to depression, but it almost seems like the inability to express has muted my emotions. If you are a smiley, laughy person, expect to feel a bit "unsettled." Laughing and smiling constitutes a huge part of my personality, and right now, I can't be fully me. I'm voting "not sure" as it's still early. However my doctor is FANTASTIC. I think he did everything right for me to have a fantastic experience, now let's see how my body responds."
- M. /
RealSelf /
Sep 29, 2020
Previous
Next
What are the benefits of gynecomastia surgery?
Excess breast tissue can make a man feel self-conscious about showing off their skin. Gynecomastia can also cause discomfort in the chest area and prevent you from participating in physical activities. Even diet and exercise are not always successful in reducing this extra issue. Gynecomastia surgery at Chiseled can provide men with a more masculine appearance, improving self-confidence and quality of life. Now you can finally achieve the shape you've always wanted with the help of Dr. Cho.
Who is A Good Candidate for gynecomastia Surgery>
Male breast reduction surgery is reserved for men who have excess fat around their chest that cannot be reduced with diet and exercise. If you're troubled by the size and shape of your chest (but are healthy and at a good weight), then you might be a candidate for gynecomastia surgery. Teenagers may also benefit from this procedure; however, additional surgery may be warranted later during adulthood if excess breast tissue continues to form. During your consultation with Dr. Cho, he can assess your condition and review your medical history to determine whether gynecomastia surgery is right for you.
How is gynecomastia surgery performed?
Gynecomastia surgery is an outpatient procedure often performed on-site at Chiseled in Spring, TX. We generally use liposuction during this procedure to remove excess fat from the chest wall. Next, we carefully trim away any lax skin to produce a more masculine look and then surgically reshape the nipple area and surrounding areola and place them in a proper position. In most cases, this method requires a small incision in the natural folds of the chest to reduce the appearance of surgical scarring. After removing the unwanted fat and loose skin, Dr. Cho will tighten the remaining skin.
What Should I expect after GYNECOMASTIA SURGERY?
Following your gynecomastia treatment, your chest will be secured with a compression bandage to help control swelling, bleeding, and bruising. For complex cases where Dr. Cho uses a reconstructive technique, he may place a small tube for draining fluid. Generally, the results of gynecomastia surgery are immediately noticeable, and most men are extremely pleased with the physical enhancement. The incisions made during surgery take a few weeks to heal, and scarring is usually barely visible. In cases where excess skin was present and removed, scarring may be more prevalent. With your new, more masculine-appearing chest, you can show off your body confidently.
What causes gynecomastia?
Gynecomastia usually develops in men because of a hormonal imbalance. In many cases, gynecomastia is linked to the use of anabolic steroids or androgens. It can also be the result of using illegal drugs, including heroin and marijuana. Gynecomastia might also be caused by certain medical conditions (for example, hyperthyroidism, hypogonadism, or tumors), as well as some medications (for example, highly active antiretroviral therapy for AIDS, chemotherapy, or anti-anxiety medications).
How can I tell if I have gynecomastia?
Gynecomastia is excessive breast tissue growth in a male chest and can cause tenderness, swelling, and pain. Some men may have false gynecomastia (also known as pseudogynecomastia), so Dr. Cho suggests that patients lose weight by following an exercise plan and a healthy diet before seeking treatment for gynecomastia. If you still have enlarged chest at a healthy weight, Dr. Cho can examine your condition and order diagnostic tests, which may include blood tests, a mammogram, or a biopsy to rule out other causes, like breast cancer or mastitis (infection of the breast tissue).
Can gynecomastia be treated with exercise or pills?
Male breast reduction surgery is the most effective treatment for gynecomastia. Currently, the Food and Drug Administration (FDA) has not approved any medications to treat gynecomastia. Although they are not approved for the treatment of gynecomastia, some breast cancer medications (Tamoxifen or Raloxifene) may have limited effects. Strength training to build the pectoral muscles cannot reduce excess breast tissue and could even make the chest appear larger.
Will this fix puffy or pointy nipples?
Puffy or pointy nipples may be caused by glandular gynecomastia. If you are concerned about this, please talk to Dr. Cho during your consultation. He can customize your treatment plan to select the best technique and incision pattern to improve your nipples. Large areolas can also be corrected during male breast reduction surgery. It's crucial to be open and honest with Dr. Cho about all of your needs and goals during your consultation, so he can ensure you get the best results.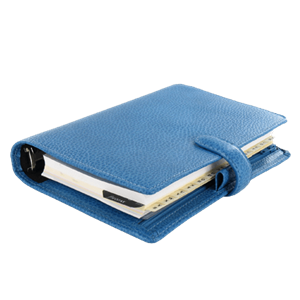 Plan Your Procedure
Average Cost

$6,000

-

$10,000

Recovery Time

4 – 6 Weeks

Average Procedure Time

1 – 3 Hours

Post-op Follow-up

Next Day

Procedure Recovery Location

Outpatient
Contact Us
Restore your Masculine Chest
If you are frustrated with the side effects of gynecomastia, we invite you to get in touch with our office to schedule a consultation with Dr. Cho to learn more about our male breast reduction procedure at Chiseled. After treatment for gynecomastia (male breast enlargement), you can stop covering up your chest when you go to the gym or beach. We've helped many Spring, TX men and have enjoyed helping them regain their self-esteem.
Related Procedures
Related Posts