About nonsurgical muscle enhancement for men
Do you put in countless hours at the gym and follow a healthy diet but still don't see the changes you're trying so hard to achieve? At Chiseled, leading dermatologist Dr. Melissa Chiang and skilled plastic surgeon Dr. Younghoon Cho are pleased to offer nonsurgical muscle enhancement with EMSCULPT. This is a nonsurgical, body contouring treatment that uses HIFEM (high intensity focused electromagnetic) technology to help tone muscle and burn layers of fat. EMSCULPT can be used on multiple parts of the body, including common problem areas like the stomach, thighs, arms, and buttocks. In just a single treatment, EMSCULPT contracts the muscle fibers around 20,000 times to create a more defined appearance. Call our office today in Spring, TX near The Woodlands to learn more about EMSCULPT and how it can help you reach your cosmetic goals.
Nonsurgical-Muscle-Enhancement Reviews
"Excited to See the Results! - I tried Emsculpt on my abs as my first area of treatment. It was not painful, just a different feeling and it was easy to accalmate to each increase of energy. During the treatment I felt as though I was doing an abdominal exercise without the pain in my neck that usually comes along with them. Even at 100% the contractions were extremely tolerable. This treatment was enjoyable to me because the level of intensity of each contraction was so much more than I could ever accomplish on my own. It made me very excited for the next treatment and the results to come!"
- M. /
RealSelf /
Mar 09, 2019
"Emsculpt - Ive had the pleasure to begin my fitness journey at Integrated Aesthetics. I must say, Dr. Cho and his staff are amazingly professional, educational, and sincere about my fitness goal. As a young male approaching my 30's, I find it very necessary to be in shape and live a healthy lifestyle; proactively thinking of my future. So when I heard Dr. Cho's office would be the first in the Houston area to have the Emsculpt device, I was elated as can be..I've been hearing around about this device, amongst the tons of other non surgical options, but this one stood out for me because it actually helps tone while burning subborn fat from unwanted areas. I love going to pools and beaches, so I've always enjoyed time with my shirt off ??????????????I love the experience I had at Integrated Aesthetics. Can't wait until next weeks sessions. Day one-1st Round: I could definitely FEEL the workout. Day two-1st RoundDay three-2nd session: i could definately SEE a small difference"
- O. /
RealSelf /
Mar 09, 2019
"Wonderful Experience - Dr. Cho and his staff are wonderful. I have had injectable treatments such as Dysport and dermal fillers as well as non-surgical treatments such as EMsella and EMsculpt. HIs staff is knowledgable and professional. I am very happy so far with my treatments and am very excited to complete my treatment protocol, I am looking forward to seeing my final results."
- D. /
RealSelf /
Mar 09, 2019
"If You're Reading This, You're Making the Right Choice! - I was referred to Dr. Cho at Integrated Aesthetics by a very good friend of mine who already had multiple procedures (surgical and non-invasive) done by Dr. Cho. She had nothing but amazing things to say about him, his credentials, his entire staff, his bedside manner, his surgical practice and his results! After talking with her and one other friend who was also very familiar with Dr. Cho (and who later had the exact same surgery as me after seeing my results!), I decided it was a no-brainer and went straight to Integrated Aesthetics myself! With hundreds of plastic surgeons in the greater Houston area, I thought I'd be overwhelmed trying to choose the right one, but after my consult with Dr. Cho for a full mommy makeover PLUS a blepharoplasty, I was beyond confident that I was making the right decision choosing him. So much so, I didn't even feel the need to consult with anyone else. Dr. Cho and his entire staff have been amazing from beginning to end, answering any and all questions I have, and providing the highest level of customer service and care a patient could wish for! Nearly a year after my big surgery, I couldn't be happier with my results and the continued aftercare that Dr. Cho and his staff provide. At this point, they're like family! Dr. Cho offers various complimentary services after any surgical procedure which for me included Z-wave and Emsculpt treatments that have made a world of difference and I'm so grateful for. I have since referred every single friend who's considering surgical and non-surgical cosmetic enhancements to Dr. Cho and no one else. There's no other plastic surgeon I would trust moving forward. He is truly the most qualified plastic surgeon in all of Houston and because of that, along with my amazing results, I will continue to choose Dr. Cho for any other cosmetic procedures I consider in the future. He is hands down, THE BEST in his field! If I could rate him and his staff above five stars I would!"
- P. /
RealSelf /
Sep 02, 2020
Previous
Next
People who routinely lift weights and follow a nutritious diet are usually great candidates for EMSCULPT, which helps to strengthen your muscles, break down persistent fat, and contour specific body parts. Although noticeable improvements can often be seen after one treatment, most patients need multiple sessions to achieve their desired outcome. During your initial visit, our team will consider your fitness objectives and medical history to determine whether EMSCULPT is right for you.
Nonsurgical muscle enhancement treatments typically take about 30 – 60 minutes, depending on how many areas are being addressed. During the session, patients will sit or lie down comfortably on a cushy treatment table, and then we'll place the EMSCULPT handpiece on the target area. Patients can usually see their muscles flex as the EMSCULPT sends strong vibrations to a specific body part. Our team will observe you and modify the intensity to ensure your comfort. Often, patients notice huge improvements following their first session and are pleasantly surprised at the ease of the treatment. After your appointment, it will probably feel like you completed a strenuous workout.
Since EMSCULPT is a noninvasive procedure, patients can get back to most of their usual routine immediately after their treatment. For the next 1 – 2 days, you may experience a little soreness in the treated area because of the deep muscle contractions during the session, so you should avoid strenuous exercise during that time to allow your muscles to recover. Many patients notice flattering results after just one session, but we usually recommend 4 – 6 treatments to attain optimal results. After your initial appointment, we can determine when you should return for your next session.
Can EMSCULPT replace my regular gym workouts?
No, EMSCULPT shouldn't replace your regular gym workouts. While it's effective for muscle toning, it's best viewed as a supplemental treatment to enhance your existing fitness routine. For optimal health and long-lasting results, a balanced exercise regimen and a healthy diet are still essential.
Do I need any special preparation before an EMSCULPT session?
Generally, no special preparation is required. However, it's advised to consult a Chiseled team member for any specific pre-treatment instructions based on your medical history.
How long do the results of EMSCULPT last?
The longevity of EMSCULPT results can vary among individuals, but outcomes typically last from 6 months to a year. They are generally not permanent. Maintenance treatments are often recommended to sustain the effects. Combining EMSCULPT with a consistent exercise routine and a balanced diet can also help prolong the results.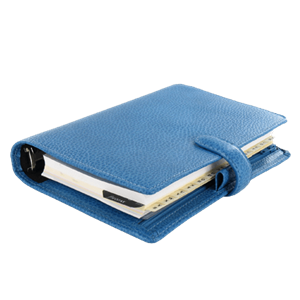 Plan Your Procedure
Average Cost

$750

-

$3,200

Recovery Time

None

Average Procedure Time

30 – 60 Minutes

Post-op Follow-up

6 – 8 Weeks

Procedure Recovery Location

Outpatient
Contact Us
Chiseled is excited to offer a noninvasive body contouring approach to help patients achieve their health and cosmetic goals. If you wish to enhance your figure without having to undergo cosmetic surgery, EMSCULPT may be the right option for you. Reach out to our office in Spring, TX today to learn more about nonsurgical body contouring with advanced EMSCULPT technology.
Related Treatments
Related Posts