What Are Male Tummy Tucks?
Loose skin and unwanted fat in the abdominal region can be frustrating, especially when attempts to lose it don't work. Significant weight loss and aging are the primary reasons why someone may struggle to attain a slim and tight tummy. With male abdominoplasty, or tummy tuck surgery, board-certified plastic surgeon Dr. Younghoon Cho can help patients achieve the lean results they desire. This procedure focuses on removing excess skin and isolated pockets of fat from the abdomen in order to create a tighter figure. If you're interested in learning more, call Chiseled in Spring, TX near The Woodlands to schedule a private consultation with Dr. Cho today.
Tummy Tuck Reviews
"Best experience I could have, at the consult I was able to explain to Dr. Cho what I wanted to look like and what I didn't want to look like. He took measurements on my breast to see what size implant would work best and then I was able to try on all different size breast to see what I liked best on my body. He also explain to me in detail on everything. Bc previous dr. Said I need a left but he explain a lift more on depth to me explain why I don't need one. So I choose 650cc high profile but picked the 88% gummy beer silicone so that I would still have that natural slop like I had showed him the the playboy magazine I showed him. Staff & nurses were wonderful so sweet and made me feel so comfortable. I will most differently be coming back to do a tummy tuck next summer."
- T.G. /
Google /
Apr 09, 2019
"After Gastric Bypass —I feel and look like a new person. - I had gastric bypass 10 years ago and had excess skin in many places. Dr. Cho had already done my breast augmentation/lift and arm lift beautifully. For this procedure, I had a tummy tuck and a medial thigh lift together. I feel and look like a new person. He has completely changed my confidence in myself! All the hard work to lose the weight culminated in these four procedures, and I wouldn't trust anyone else with my aesthetic needs!"
- F. /
RealSelf /
Jun 09, 2019
"Dream come true! - Title: Dream come true!Last March, I received a tummy tuck procedure from Dr. Cho at Integrated Aesthetics. I can not express how happy I am with the results! Not only has my entire experience withDr. Cho and his entire staff at Integrated Aesthetics was pleasant, but the results have been unbelievable. From the consultation to recovery everything went so smoothly. This was my first major plastic surgery, and my family and I were extremely anxious (especially with the horror stories you see on the TV/internet). However, these feelings were put to bed almost instantly because of the genuine concern and attentiveness of the staff at Integrated Aesthetics. They patiently listened to every question and concerned and answered them with great detail.My experience with the actual procedure itself was really good as well. Thanks to the technique that Dr. Cho used, I experienced little to no pain and no side effects from the anesthesia after the surgery.Dr. Cho's was also extremely patience and professional, taking the time to explain everything to me from the beginning to end. Dr. Cho is clearly about his patience and not the money, and I feel blessed to have had him as my surgeon! I have been wanting this procedure for YEARS, and had I known it was going to turn out like this I would have done it sooner! I would highly recommend him!!"
- N. /
RealSelf /
Mar 09, 2019
"Best Doctor Ever... - Dr.cho did an amazing job on my tummy tuck, breast lift, breast fat transfer and augmentation. I would recommend him to everyone! He is very precise and skillful. I would go back if I needed anything else done."
- M. /
RealSelf /
Dec 09, 2019
"Integrated Aesthetics Was AMAZING! - Dr. Cho and his whole staff (Gina, Kara, Krista, and the whole front desk crew) are amazing! From start to finish, there is nothing to say but WOW. They take care of you and make sure you understand every little detail. You have access to them whenever you have any questions. I went to three plastic surgery facilities, and they were by far the best choice. I even paid a little more (not much) just because I knew that the skill level for this staff was worth it, and I was worth it. I had a breast augmentation and a brachioplasty, and in two weeks, the bottom half (medial thigh lift and tummy tuck) will be done. When you lose 100 lbs. and want to look your best, you save for the inevitable skin removal surgeries. This was a fantastic experience all around!"
- F. /
RealSelf /
Mar 09, 2019
Previous
Next
What are the benefits of a tummy tuck?
While tummy tucks are commonly requested by women, an increasing number of men benefit from body contouring procedures. This is because the abdominal area is one of the most difficult areas to tighten and tone through diet and exercise alone. If you have lost weight or natural age-related fat deposits have formed in your abdomen, a tummy tuck can redefine your waistline and create a more youthful look. Additionally, many male patients report improvements in back pain and discomfort after surgery.
Some benefits of male abdominoplasty include:
A tighter and more contoured abdominal region
A reduced waistline
Elimination of excess skin and fat
Improved self-confidence and body image
Who Is A Good Candidate for A Male tummy tuck?
Male abdominoplasty can be an excellent option if you can't tighten loose skin with traditional methods, like regular exercise and a healthy diet. This body contouring procedure can help you gain a slim, toned appearance to the upper, mid, or lower area of your abdomen. Dr. Cho suggests you be at a healthy, stable weight before undergoing this surgery. It's important to note that a tummy tuck is not a weight loss solution — it only addresses lax skin. However, liposuction is often performed as well during the procedure to help reduce small pockets of fat.
How Is Male Tummy Tuck Surgery Performed?
Abdominoplasty is an outpatient procedure under general anesthesia. There are several surgical techniques to consider depending on your specific goals. For starters, the incision shape and size is determined based upon the amount of excess skin. Some men with an abundance of sagging skin might benefit best from an extended tummy tuck. This abdominoplasty technique places the incision along the lower abdomen from hip to hip, just on top of the pubic region. Some men with minimal skin wrinkling may be better candidates for a smaller incision. Those who opt for a small incision can still benefit from an abdominoplasty but will simply receive a less expansive scar. Regardless of the nature of the surgery, all tummy tuck procedures at Chiseled involve the removal of sagging skin and a small amount of fat.
What Should I Expect Following Abdominoplasty?
After your abdominoplasty surgery, our team will carefully examine you before sending you home wearing a compression garment to minimize swelling. Walking and standing will probably be hard at first, so you should rest for a couple of days. Standing and moving becomes easier as the abdominal muscles adjust and the incision heals. Most men can resume normal activities about two weeks after their procedure and can begin exercising around 6 – 8 weeks after their procedure (or earlier if given permission by Dr. Cho). You will likely feel some discomfort and tightness in your tummy area, but you should feel normal once everything heals.
Male Tummy Tuck Frequently Asked Questions
What type of tummy tuck should I get?
You will probably get one of the three main types of tummy tucks: full, mini, or extended. During your consultation, Dr. Cho will listen to your needs and goals before examining your stomach. Then, he can better decide which tummy tuck is likely to give you the best results. A full abdominoplasty is usually better if you want to fix issues in both the lower and upper abdomen, while a mini abdominoplasty tends to address problems below your belly button, such as a "pooch." An extended tummy tuck is designed to improve the abdomen as well as your upper thighs and hips.
What will my scars look like?
Surgical incisions for your abdominoplasty will vary based on the technique used. During all tummy tucks, Dr. Cho makes the smallest incisions possible to minimize scarring. He also strives to make incisions in areas that are less visible (in the pubic region or belly button) so they can be concealed by a swimsuit or underwear. After your surgery, it's important to follow our scar management instructions so that your incisions heal properly and eventually blend in with your natural skin.
Can I get a tummy tuck with another surgery?
Many men get a second cosmetic surgery along with an abdominoplasty to see more dramatic results. At your consultation with Dr. Cho, talk to him about all of your desires so he can develop a personalized surgical plan to match your aesthetic goals. You may combine a tummy tuck with a thigh lift for a lower body lift or with several areas for body contouring. If you're trying to rejuvenate your whole body after losing a significant amount of weight, you might be an ideal candidate for after-weight-loss surgery.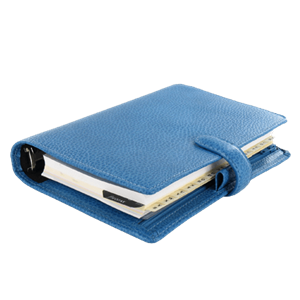 Plan Your Procedure
Average Cost

$6,000

-

$12,000

Recovery Time

6 – 8 Weeks

Average Procedure Time

2 – 4 Hours

Post-op Follow-up

Next Day
Contact Us
Lose The Belly With A Tuck
Many things can cause a stretched-out abdomen and leave behind loose folds of skin. We know it can be frustrating and challenging! Abdominoplasty can be a great way to overcome this. If you're bothered by sagging skin in your abdominal region, no matter how minimal or severe, cosmetic surgery by Dr. Cho in Spring, TX can help you get the look you want. We invite you to call Chiseled for more information.
Related Procedures