what is Male Rhinoplasty?
Male rhinoplasty, or cosmetic nose surgery, is performed to alter the size or shape of the nose for men. In many cases, it can also help improve breathing function for those who have a deviated septum or narrow nostrils. Dr. Younghoon Cho is an experienced cosmetic and reconstructive surgeon who has performed nose surgeries for many years. He focuses on the unique concerns of his patients and takes a subtle approach to allow for stunning, natural-looking results. Although rhinoplasty consists of delicate changes, the outcomes are often surprisingly dramatic. This surgery at Chiseled can help to improve a nose that is aesthetically unappealing due to size, shape, or a deformity. The goal is to create a more attractive-looking nose that meets your goals and that functions well. To learn more, call Chiseled in Spring, TX to set up a private consultation with Dr. Cho today.
What Are The Benefits Of male RhinoPlasty?
Your nose, at the center of your face, can drastically alter the way you look. Rhinoplasty in Spring, TX at Chiseled can have a number of beautifying and productive perks, which include:
Decreasing or growing the measurements of your nose
Shrinking the tip of the nose
Shrinking your nasal bridge
Reconstructing the nostrils
Bettering general balance for a more symmetrical appearance
Correcting a deviated septum
Optimizing nasal pathways for easier breathing
Rhinoplasty Reviews
"*42yr young got her 20yr old 400cc Implants exchanged for 650cc then REVISION/lift back to 400cc due to CC and asymmetry... - I can't say enough great things about Dr.Cho and his wonderful staff!! Let me start by saying as soon as I walked into the clinic the staff was very attentive, knowledgeable and made me feel right at home. The huge office building is very beautiful but the positive, caring energy from the sweet girls (especially Jill????) was even MORE beautiful???? And then I got the pleasure of meeting the amazing Dr. Cho! He immediately made me feel comfortable with his gentle and soft spoken nature. He was very knowledgeable on the procedure and breast size I was interested in and spent an adequate amount of time with me during both of my preOp appointments. I could go on and on...but let me make this short and sweet. *DR. CHO IS A BRILLANT PLASTIC SURGEON and a MASTER AT HIS CRAFT....and I have amazing new breasts to prove it! (See b/a pics!) His work shows in them....he was able to take large old saggy implants out, put in new 650cc larger implants and give me an internal breast lift without ANY visible scarring whatsoever! The results are profound and totally exceeded my expectations of firmer, less droopy looking breasts and nipples. I could not be happier!! I would (and have already!!) recommend Dr. AMAZING CHO (my new nickname for him;)) to anyone interested in enhancing any part of their body....ESPECIALLY the breasts! I would rate my whole experience as a perfect 10 and plan to be back in a year to get my nose done. :D*Much love and many thanks to Mr. Cho and his incredible staff!!!!????????????????"
- T.T. /
RealSelf /
Mar 09, 2017
"Rhinoplasty - For years I have suffered with chronic sinusitis that caused major breathing issues for me.. After going to multiple ear,nose,and throat specialist, I decided to give integrated aesthetics a try.. Dr. Young Cho made made me feel at ease about my sinus surgery. Today I have no more issues breathing at night and no more sinus infections. I would highly recommend DR. Young Cho at Integrated a statics for anyone who is suffering with sinus issues."
- C. /
RealSelf /
Mar 09, 2018
"Lip Lift/corner Lift/lip Reduction - Hello, I have been roaming these reviews and thought it was time to share my experience. On 09/09, I had a lip lift with corner lift and lip reduction. I know it's an odd combination, but I had a fairly short philtrum to begin with, and my goal was to have more teeth show. I will be three weeks post and here are my thoughts/highlights so far:Day 1-5 : Oh my god, the swelling. After surgery, my face just looked...distorted. The swelling was beyond anything I've ever experienced before (remember, I had a reduction too). The pain wasn't too bad post surgery, with the pain peaking maybe 6 hours post. I took one pill for pain and that was all I needed.Day 5: On day 5, I had my stitches removed. Day 7: By day 7, my swelling was reduced and not really as offensive. I felt almost presentable. Current status: I am definitely still tight at the nose, corners, and at the wet/dry border. I cannot smile fully which is frustrating. Most of my swelling appears to be gone but my lip is pretty hard and lumpy at the reduction incision. My scars are still there but definitely hard to see if you're not looking. I'm about to see a friend I've know for years; the real test will be to see if he'll notice. Highlights:1. You will swell. I took pictures almost daily at the start but I'm not sure that's a good idea. At the very least, I would not obsess over how it looks initially as it will surely change and evolve over time. 2. The scars will have good days and bad days. Per my doctor's recommendation, I started to use a silicone ointment as soon as my stitches were removed. I think it's very important to intervene early on and to remember your scar will evolve over a year plus. Right after my stitch removal, my scar looked perfect. Currently however, it's gotten bumpy. This is completely normal for it to change. So I guess my advice is, even if your scar looks great initially, be sure to manage your scar for an extended period of time as your scar will continue to remodel for 12 months+. Smiling: Not being able to laugh or smile is the real bummer for me. When my hilarious friend tells me a joke, I want to laugh untrammeled. I am not trying to equate what I feel at all close to depression, but it almost seems like the inability to express has muted my emotions. If you are a smiley, laughy person, expect to feel a bit "unsettled." Laughing and smiling constitutes a huge part of my personality, and right now, I can't be fully me. I'm voting "not sure" as it's still early. However my doctor is FANTASTIC. I think he did everything right for me to have a fantastic experience, now let's see how my body responds."
- M. /
RealSelf /
Sep 29, 2020
"Dr. Cho is highly skilled. He did rhinoplasty surgery on me that I've wanted done for 10 years, but finally managed to get done. It was actually Septoplasty (because I wasn't breathing correctly out of my right nostril) and Rhinoplasty (to completely reduce the hump on the bridge of my nose.) Dr. Cho was able to successfully accomplish both surgical procedures at the same time. My Septoplasty results are amazing. I'm able to completely breathe out of my right nostril 100%. My Rhinoplasty results are JUST AS amazing. The hump on my nose is COMPLETELY reduced, and looks so good. From my profile to looking at my nose from the front of my face it looks so great. I HIGHLY recommend Dr.Cho and his staff."
- E. /
RealSelf /
Sep 24, 2020
Previous
Next
Who is a Candidate for Male Rhinoplasty?
Ideal candidates for male rhinoplasty surgery are generally in good health and understand the risks, recovery time, and costs associated with the procedure. They should also have realistic expectations about what we can accomplish. Dr. Cho can determine your eligibility during a private consultation. This appointment is especially important for men under the age of 21 since their noses may still be developing. Additionally, any facial surgery can cause significant changes to your appearance and should not be undertaken lightly. We recommend that you consider your decision carefully before pursuing cosmetic nose surgery.
how does male rhinoplasty work?
During rhinoplasty, we put patients under IV sedation or general anesthesia. This procedure is considered outpatient surgery. Rhinoplasty has varying surgical techniques depending on what you want addressed, and Dr. Cho performs this surgery with either an open or closed technique. The goal during treatment is to reduce excess tissue and cartilage or to build and increase cartilage if needed for reshaping. The nose is repositioned and the skin is draped over the newly enhanced framework. Stitches are implemented either on the inside portion of the nose or along the natural external crease.
how long is recovery after male rhinoplasty?
Upon completion of your cosmetic nose surgery, we'll monitor you closely for a short time and then our nurses will release you to recover at home. The area around your nose will be very swollen and bruised for the first few days. Almost all patients experience bruising and discoloration beneath their eyes as well. Ice packs and prescription medication can help minimize these effects. Typically, your post-operative appointment with Dr. Cho will be scheduled for the day after surgery. On average, it takes about 4 – 6 weeks to recover from rhinoplasty.
Are there nonsurgical options to change my nose?
If you want to want to make minor cosmetic improvements to your nose, a wrinkle filler (like Restylane or JUVÉDERM) may be an option. A filler can temporarily help add volume to smooth out concave scars, address an asymmetrical ridge, or correct deformed nostrils. Making minor enhancements with a filler can also help you decide whether to proceed with surgery. Rhinoplasty is better for larger changes, long-lasting results, and to adjust the internal structure of the nose for better function. At your consultation, Dr. Cho can let you know if you're a candidate for nonsurgical nose reshaping.
What about ethnic rhinoplasty?
Ethnic rhinoplasty focuses on improving the appearance of the nose while still keeping your cultural identity. This may be a consideration if you are African American, Asian, or Middle Eastern. During your consultation with Dr. Cho, you can talk about what you like about your nose and what you want to change. This will allow him to customize your treatment plan so you get your best results.
Can I combine nose surgery with other facial surgeries?
Many patients consider combining nose surgery with another procedure, like cheek augmentation or a lip lift. You can discuss having multiple surgeries for a dramatic result during your initial consultation with Dr. Cho. Once he understands your goals, he can help you decide what procedures to include in your custom treatment plan. Rhinoplasty can often help make your whole face appear more balanced, so you may want to wait to see your results before getting another procedure.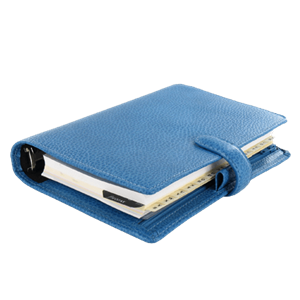 Plan Your Procedure
Average Cost

$8,000

-

$12,000

Recovery Time

4 – 6 Weeks

Average Procedure Time

2 – 4 Hours

Post-op Follow-up

Next Day

Procedure Recovery Location

Outpatient
Contact Us
Reshape and redefine your look
Nose surgery is a great solution to address various cosmetic or functional concerns. If you're dissatisfied with the size and shape of your nose or if you suffer from breathing issues, then nose surgery may help. Rhinoplasty is a very common cosmetic procedure with high success rates, especially when performed by a skilled plastic surgeon like Dr. Cho. Even small adjustments can lead to a huge difference. If you live in Spring, TX or near The Woodlands, call Chiseled to learn more.
Related Procedures
Related Posts