About Male Cheek Augmentation
Hollow or sunken cheeks can make men seem a lot older than they actually are, and no one wants to look older than their real age. At Chiseled, seasoned dermatologist Dr. Melissa Chiang and plastic surgeon Dr. Younghoon Cho offer nonsurgical cheek augmentation for men to restore youthful volume in their cheeks. They use injectable dermal fillers to provide the fuller look you desire without the time and expense of surgery. In your initial consultation, Dr. Chiang or Dr. Cho will go over your unique concerns and cosmetic goals to determine whether nonsurgical cheek augmentation is right for you. Call our Spring, TX office to schedule a consultation and find out how cheek augmentation with dermal fillers can help you attain a younger, fuller-looking face.
What Are The Benefits Of Cheek Augmentation?
With time, the loss of volume and fullness in our cheeks can make us look older than we are. With cheek augmentations at Chiseled, our patients enjoy a number of time-reversing benefits, like:
Improves the balance, harmony, and aesthetics of the face
Fills in sunken cheeks for a fuller look
Produces higher, more dramatic cheeks
Outcomes are customizable, from slight to dramatic
Treatments are quick, only 20 – 30 minutes
No scarring
Fast recovery period and no downtime
Less expensive than surgery
Long-lasting results
Reviews
"Best Dermatologist! My experience was wonderful. - My experience here was wonderful. I got sculptra done a few weeks ago and am already seeing great results. I get very light headed around needles and Dr. Chiang was very understanding and helpful. I also appreciate her suggestions for treatments that might help in areas I didn't even know could be treated. Excellent experience!"
- K. /
RealSelf /
Jan 09, 2020
"Scalp Hair Thinning - Dr Chiang has been my dermatologist for many years and she is absolutely the best and most knowledgeable doctor. She spends time with me each visit and she is always making suggestions and using the newest techniques to preserve and grow my hair. I am grateful to have her as my dermatologist. and completely trust her."
- T. /
RealSelf /
Jan 09, 2020
"I trust Integrated Aesthetics! Dr. Chiang and Dr. Cho customized the perfect plan for me so that I feel incredible and look natural."
- L.M. /
Google /
Sep 30, 2020
"I love Dr. Chiang. I have been her patient for several years, and she is the only doctor whom I trust with all of my skin needs. I have Melasma and she has been treating me for it, and the improvement is amazing. I also see her to get Botox. I feel safe knowing that I am getting Botox by a doctor. Dr. Chiang is very kind, patient, attentive, and she always answers all of my questions. I wish all doctors have her work ethic. Thank you Dr. Chiang for all that you do 🙏🏻"
- R.A. /
Google /
Sep 30, 2020
"Lip Lift/corner Lift/lip Reduction - Hello, I have been roaming these reviews and thought it was time to share my experience. On 09/09, I had a lip lift with corner lift and lip reduction. I know it's an odd combination, but I had a fairly short philtrum to begin with, and my goal was to have more teeth show. I will be three weeks post and here are my thoughts/highlights so far:Day 1-5 : Oh my god, the swelling. After surgery, my face just looked...distorted. The swelling was beyond anything I've ever experienced before (remember, I had a reduction too). The pain wasn't too bad post surgery, with the pain peaking maybe 6 hours post. I took one pill for pain and that was all I needed.Day 5: On day 5, I had my stitches removed. Day 7: By day 7, my swelling was reduced and not really as offensive. I felt almost presentable. Current status: I am definitely still tight at the nose, corners, and at the wet/dry border. I cannot smile fully which is frustrating. Most of my swelling appears to be gone but my lip is pretty hard and lumpy at the reduction incision. My scars are still there but definitely hard to see if you're not looking. I'm about to see a friend I've know for years; the real test will be to see if he'll notice. Highlights:1. You will swell. I took pictures almost daily at the start but I'm not sure that's a good idea. At the very least, I would not obsess over how it looks initially as it will surely change and evolve over time. 2. The scars will have good days and bad days. Per my doctor's recommendation, I started to use a silicone ointment as soon as my stitches were removed. I think it's very important to intervene early on and to remember your scar will evolve over a year plus. Right after my stitch removal, my scar looked perfect. Currently however, it's gotten bumpy. This is completely normal for it to change. So I guess my advice is, even if your scar looks great initially, be sure to manage your scar for an extended period of time as your scar will continue to remodel for 12 months+. Smiling: Not being able to laugh or smile is the real bummer for me. When my hilarious friend tells me a joke, I want to laugh untrammeled. I am not trying to equate what I feel at all close to depression, but it almost seems like the inability to express has muted my emotions. If you are a smiley, laughy person, expect to feel a bit "unsettled." Laughing and smiling constitutes a huge part of my personality, and right now, I can't be fully me. I'm voting "not sure" as it's still early. However my doctor is FANTASTIC. I think he did everything right for me to have a fantastic experience, now let's see how my body responds."
- M. /
RealSelf /
Sep 29, 2020
Previous
Next
Candidates for Male cheek augmentation
Ideal patients for cheek augmentation are adults who:
Desire fuller mid-face
Have age-related volume loss in their cheeks
Have naturally hollow or flat cheeks
Have lost a large amount of weight, leading to deflated cheeks
Have asymmetry in their cheeks from a congenital defect, a physical condition, or an accident
Are in good general health
Dermal fillers are a good choice for men and women who don't want to commit to the time and expense of cheek implant surgery. Since injectable fillers are temporary, it can also be used to get a clearer idea of the amount of lift and volume they need before committing to surgical cheek augmentation. Surgical cheek augmentation with implants is a good choice for those who prefer longer-lasting results and are willing to spend time recovering after surgery.
cheek AUGMENTATION Technique
Before your cheek augmentation, Dr. Chiang or Dr. Cho will complete a detailed exam to help them create a personalized treatment plan based on your unique needs and goals. During this time, we'll discuss the different dermal fillers we offer and the benefits of each formula. Once we've developed your plan, we can schedule your appointment.
Nonsurgical cheek augmentation is an outpatient treatment that usually takes about 20 – 30 minutes to complete. With fillers, we'll clean the points of injection and will mark along the hollows of your cheeks. Then, we'll inject the fillers into your cheeks and massage them to fill the needed areas. You will be able to leave immediately after the procedure and continue your normal activities.
Following your nonsurgical cheek augmentation, your mid-face may be tender with minor swelling for about 3 – 5 days. Ice packs and over-the-counter pain relievers can be used to ease your discomfort. Final results are usually visible within 10 – 14 days. It's important to note that you'll need to schedule follow-up sessions to maintain your results because dermal fillers are a temporary solution. Most fillers last about 12 – 18 months, but this can vary from patient to patient.
Should I choose implants or dermal fillers?
While both cheek implants and dermal fillers are excellent ways to enhance your cheeks, many men are not interested in silicone implants. Dermal fillers are far less invasive and come with fewer risks because no surgery is required.
Which dermal fillers do you use for cheek augmentation?
When selecting fillers for cheek augmentation, we take into account your personal preferences and goals. The professionals at Chiseled prefer products, like JUVÉDERM® and Restylane®, to enhance cheek volume and address hollow areas beneath the skin.
How much does cheek augmentation cost?
The cost of cheek augmentation depends on the dermal fillers chosen and how much is used during your procedure. After Dr. Cho creates a custom treatment plan, we can estimate your costs together. Our team can also provide you with information about financing.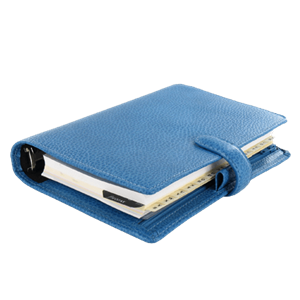 Get Full, Beautiful Cheeks
Would you like to enhance the contours of your face without having to undergo major cosmetic surgery? Thanks to nonsurgical cheek augmentation, Dr. Cho can develop a custom treatment plan to help rejuvenate your appearance without the downtime and risks associated with traditional cheek surgery. If you live in Spring, TX or near The Woodlands, contact Chiseled today to learn more.
Related Procedures