what is bioidentical hormone therapy for men?
The human body produces several different types of hormones that are responsible for regulating our mood, metabolism, blood sugar, reproductive system, and overall health. A hormonal imbalance can cause all kinds of health issues. For this reason, skilled dermatologist Dr. Melissa Chiang and plastic surgeon Dr. Younghoon Cho are pleased to offer bioidentical hormone replacement therapy (BHRT). Bioidentical hormones are synthetic substances made from plant estrogens, which are chemically identical to the natural hormones produced by the human body. Call Chiseled in Spring, TX to learn more.
what are the Benefits Of BHRT For Men?
Bioidentical hormone therapy for men in Spring, TX at Chiseled offers wide-ranging benefits to rejuvenate and reinvigorate your health, including:
Does not require shots or pills, only a small pellet under the skin
Enhances libido and sexual function
Boosts energy levels and metabolism
Assists in fat burning and weight loss
Helps build lean muscle mass
Improves skin and hair health
Achieves a more youthful, vigorous appearance
Promotes enhanced mood and mental focus
Improves sleep
Reviews
"Best Dermatologist! My experience was wonderful. - My experience here was wonderful. I got sculptra done a few weeks ago and am already seeing great results. I get very light headed around needles and Dr. Chiang was very understanding and helpful. I also appreciate her suggestions for treatments that might help in areas I didn't even know could be treated. Excellent experience!"
- K. /
RealSelf /
Jan 09, 2020
"Scalp Hair Thinning - Dr Chiang has been my dermatologist for many years and she is absolutely the best and most knowledgeable doctor. She spends time with me each visit and she is always making suggestions and using the newest techniques to preserve and grow my hair. I am grateful to have her as my dermatologist. and completely trust her."
- T. /
RealSelf /
Jan 09, 2020
"I trust Integrated Aesthetics! Dr. Chiang and Dr. Cho customized the perfect plan for me so that I feel incredible and look natural."
- L.M. /
Google /
Sep 30, 2020
"I love Dr. Chiang. I have been her patient for several years, and she is the only doctor whom I trust with all of my skin needs. I have Melasma and she has been treating me for it, and the improvement is amazing. I also see her to get Botox. I feel safe knowing that I am getting Botox by a doctor. Dr. Chiang is very kind, patient, attentive, and she always answers all of my questions. I wish all doctors have her work ethic. Thank you Dr. Chiang for all that you do 🙏🏻"
- R.A. /
Google /
Sep 30, 2020
"Lip Lift/corner Lift/lip Reduction - Hello, I have been roaming these reviews and thought it was time to share my experience. On 09/09, I had a lip lift with corner lift and lip reduction. I know it's an odd combination, but I had a fairly short philtrum to begin with, and my goal was to have more teeth show. I will be three weeks post and here are my thoughts/highlights so far:Day 1-5 : Oh my god, the swelling. After surgery, my face just looked...distorted. The swelling was beyond anything I've ever experienced before (remember, I had a reduction too). The pain wasn't too bad post surgery, with the pain peaking maybe 6 hours post. I took one pill for pain and that was all I needed.Day 5: On day 5, I had my stitches removed. Day 7: By day 7, my swelling was reduced and not really as offensive. I felt almost presentable. Current status: I am definitely still tight at the nose, corners, and at the wet/dry border. I cannot smile fully which is frustrating. Most of my swelling appears to be gone but my lip is pretty hard and lumpy at the reduction incision. My scars are still there but definitely hard to see if you're not looking. I'm about to see a friend I've know for years; the real test will be to see if he'll notice. Highlights:1. You will swell. I took pictures almost daily at the start but I'm not sure that's a good idea. At the very least, I would not obsess over how it looks initially as it will surely change and evolve over time. 2. The scars will have good days and bad days. Per my doctor's recommendation, I started to use a silicone ointment as soon as my stitches were removed. I think it's very important to intervene early on and to remember your scar will evolve over a year plus. Right after my stitch removal, my scar looked perfect. Currently however, it's gotten bumpy. This is completely normal for it to change. So I guess my advice is, even if your scar looks great initially, be sure to manage your scar for an extended period of time as your scar will continue to remodel for 12 months+. Smiling: Not being able to laugh or smile is the real bummer for me. When my hilarious friend tells me a joke, I want to laugh untrammeled. I am not trying to equate what I feel at all close to depression, but it almost seems like the inability to express has muted my emotions. If you are a smiley, laughy person, expect to feel a bit "unsettled." Laughing and smiling constitutes a huge part of my personality, and right now, I can't be fully me. I'm voting "not sure" as it's still early. However my doctor is FANTASTIC. I think he did everything right for me to have a fantastic experience, now let's see how my body responds."
- M. /
RealSelf /
Sep 29, 2020
Previous
Next
am i a Candidate for bioidentical hormone therapy?
Bioidentical hormone therapy at Chiseled is generally provided to assist men who are dealing with decreased or unbalanced hormone levels. Often, these concerns are prevalent among patients who are over the age of 40 and sensing differences in their mood, libido, weight, and mental focus.
You might be a good candidate for bioidentical hormone therapy if you experience one or more of these symptoms:
Have trouble losing or gaining weight
Have issues with sleeping through the night
Have trouble concentrating or experience memory loss
Suffer from abnormal mood swings or bouts of depression
Experience erectile dysfunction or low libido
Are overall fatigued or have low energy
Have been diagnosed with a thyroid disease
Have elevated cholesterol
Notice a decrease in muscle mass or strength
how does bioidentical hormone therapy work?
The first step in your treatment process is to undergo a comprehensive health assessment with your general practitioner, which often includes a blood test. From there, our office can coordinate with your primary to determine whether any further testing is necessary. Dr. Chiang or Dr. Cho will sit down with you to discuss your full medical history to determine if you're a good candidate for bioidentical hormone replacement therapy.
Once you're cleared for treatment, we'll schedule your appointment. At Chiseled, we usually use bioidentical pellets for hormone therapy. We'll use a local anesthetic to numb the target area (most commonly the hip) and will then insert the pellets through a small incision. You may experience some mild bruising, swelling, redness, or bleeding at the target site, but this is normal and should dissipate on its own. If you experience any abnormal or lasting symptoms, do not hesitate to call our office.
what should I expect after bhrt treatment?
A few weeks after your pellet has been placed, we'll order another blood test to evaluate your progress and determine if your dosage should be altered. For most patients, new pellets will need to be inserted every 3 – 6 months to maintain results. Common side effects of bioidentical pellets include bloating, swelling of the hands or feet, mood changes, and hair growth. Once your body adjusts to its new hormone levels, these symptoms should dissipate.
Bioidentical Hormone Therapy FAQ
What causes hormone imbalances?
Hormones are biological vehicles that help with supporting your body's processes. Any number of factors could result in a disproportion in your hormone measurements.
How can you tell if your hormones are unbalanced?
Various reasons may lead to an imbalance in your hormone levels. Among these are getting older, lifestyle changes, ongoing anxiety, drugs you take, and various health concerns. Hormone imbalances also present differently in men. For example, women can have unreliable menstrual cycles while men have diminished sexual stamina.
What are some long-term benefits of BHRT?
Hormone replacement therapy assists the body and brain's return to optimal function. Hormones can enhance your mood, rest, and drive, as well as offer a break to patients who have become embarrassed, flustered by, or discouraged about their hormone spikes. Our team at Chiseled will provide more information when you come for an initial hormone assessment.
Is bioidentical Hormone Therapy suitable for both men and women?
Yes, Bioidentical Hormone Therapy (BHRT) is tailored to suit the unique hormonal needs of both men and women. While women might experience relief from symptoms like hot flashes and irregular menstrual cycles, men might find improvement in areas such as energy levels and sexual stamina. The experts at Chiseled will create an individualized treatment plan to address the specific hormone imbalances and symptoms you're experiencing.
How does BHRT differ from traditional hormone replacement therapy?
BHRT uses hormones identical in molecular structure to those found naturally in your body. This allows for more precise matching of hormones to each patient's needs, potentially reducing the risk of side effects. In contrast, traditional hormone replacement therapy often uses synthetic hormones that may not exactly match your body's natural hormones. Our team at Chiseled is experienced in administering Bioidentical Hormone Therapy and will discuss the benefits of this personalized approach during your initial consultation.
Can lifestyle and dietary changes enhance the effectiveness of BHRT?
Certainly, lifestyle and dietary changes can support and enhance the effectiveness of Bioidentical Hormone Therapy. Healthy habits such as maintaining a balanced diet, regular exercise, stress management, and avoiding harmful substances like tobacco can work in synergy with BHRT. Our professionals will help guide you through the changes that may be beneficial to your specific situation, ensuring that you receive the maximum benefits from your therapy. Integrating these positive lifestyle adjustments can lead to a more satisfying and sustained outcome from your treatment.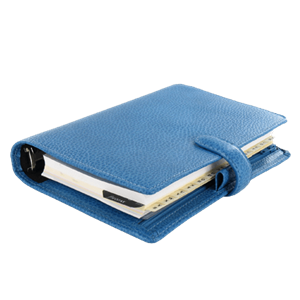 rejuvenate and revitalize your health with bhrt
If you suspect your recent health issues may be due to a hormonal imbalance, contact Chiseled in Spring, TX. We will be happy to schedule a time for you to sit down with one of our seasoned practitioners to see whether you qualify for bioidentical hormone replacement therapy. This innovative treatment has helped restore the health of countless people in and near The Woodlands and might be the best option for your unique needs.
Related Procedures
Related Post