What is Restylane For Men?
The Woodlands, TX dermatologist Dr. Melissa Chiang and plastic surgeon Dr. Younghoon Cho offer a wide range of dermal filler injections to help correct facial signs of aging by addressing lost volume, lines, and wrinkles. Restylane is one of the most popular brands of injectable dermal fillers because it treats many concerns with specialized formulas for long-lasting results. This treatment uses a synthetic version of the body's natural hyaluronic acid (HA), giving the skin a natural, softer, fuller appearance. A unique dermal filler plan can help to correct mild, moderate, or severe facial lines and wrinkles and to add fullness to the lips or cheeks. Chiseled carries a selection of Restylane injectables, including:
Restylane: Fills in facial wrinkles and folds
Restylane Defyne: Treats moderate to severe smile and laugh wrinkles
Restylane Lyft: Creates volume and lift in the cheeks
Restylane Refyne: Softens fine to moderate smile and laugh wrinkles
Restylane Kysse: Enhances the fullness of the lips
Restylane Volyme: Adds volume and definition to the cheeks and chin
What are the Benefits Of Restylane For men?
As we age, the complexion may begin to look lackluster and flat. With Restylane filler injections, facial fullness can be restored. Restylane treatments at Chiseled can help men rejuvenate and refresh their look with a wide range of benefits, including:
Offering multiple, customizable treatment options
Creating a more youthful appearance
Reducing lines, creases, and wrinkles
Restoring volume loss
Enhancing facial features (lips, cheeks, etc.)
Sculpting and contouring the face
Supporting skin health
Treatments are quick and easy
Results are natural-looking and long-lasting
Targeting different treatment regions, like the face and hands
Plumper and refreshed complexion texture
Boost your self-confidence
Made with organic ingredients, like hyaluronic acid, which the body generates
No downtime involved
Restylane® Reviews
"Filler in the Right Places by the Right Surgeon. - Spring, Texas - My face was looking sad again after a midface lift several years ago and after having Dr. Cho put some Restalyne in my tear troughs I decided to go back for his advice on the overall face. He knows every characteristic of fillers and he advised Voluma in the cheek bone area to give my face lift along with Juvederm in the nasal fold and marionette lines. What a difference it has made! My face looks more uplifted and rounded than before. Dr. Cho said Voluma is thicker and "tethers" to the underlying structure so should last 2 years. I was happy to hear that. Also, there are no tell tale signs of work done and people think I just caught up on my sleep. The above cost represents 1 Voluma, 1 Juvederm and 2 previous Restalyne syringes (tear troughs, upper lip and a depressed area under the jaw). There were rebates on the product when I went in for filler during a "Special Event" day in February. Dr. Cho's injections have resulted in such subtle improvements I wouldn't think of changing injectors, even if another practice was having a big discount day. In my opinion, it's the surgeon's experience and eye for detail that really matter and so far Dr. Cho has done everything right."
- M. /
RealSelf /
Mar 09, 2015
"Scar Revision for Internal Scar Adhesions and Steroid Atrophy - Houston, TX - I wish I would've found Dr. Cho sooner! I saw many surgeons and none knew how to help me. I had internal scar adhesions due to inflammation on my face that were creating dents and shadows. I also had steroid atrophy from injections trying to fix this problem somewhere else. Dr. Cho released the scars and placed Restylane Lyft under them so they wouldn't stick back down. I saw a big improvement and we did it again two weeks later. I'm very happy with my results!"
- C. /
RealSelf /
Mar 09, 2017
"Dr. Chiang's practice is very comfortable and efficient. Dr. Chiang herself is kind and thoughtful and takes time to explain everything. I was afraid of fillers and ended up having one syringe of Restylane Lyft in temples and cheeks. She said it would be barely noticeable, and I would want more and she was correct. However, next time I will talk to her more about longer lasting fillers."
- 0. /
RealSelf /
Mar 09, 2018
"MY Search is OVER!!! Spring, TX - I have been searching for a dermatologist for years. FINALLY!! Dr. Chiang, is amazing. She is patient, kind, and very knowledgeable. Her treatment plans are catered to her clients needs not her pocketbook. I initially went in for some moles that concerned me along with some acne issues and spoke to Dr. Chiang about some cosmetic procedures as well. Her reassurance gave me the confidence to move forward with some Restalyne and Dysport. We joked as I asked her to proceed with caution, as I didn't want my husband to wonder where his wife disappeared to. Honestly though, she is very meticulous and comforting. Although she did warn that there may be some bruising as a side effect, I had none. The subtle lift and smoothing of my skin is very refreshing.... So refreshing, that I have been telling everyone that I started using new "creams and lotions"!! ;-) .... Except for all of you reading this review... no one will ever know!!"
- F. /
RealSelf /
Mar 09, 2016
Previous
Next
Who is a Candidate for restylane Injections?
Restylane dermal fillers are suitable for any patient older than the age of 21 who wants to refresh their appearance. Because it has so many formulas, we can personalize your procedure to suit your unique needs, concerns, and goals. Restylane can treat visible signs of age, such as fine lines throughout the face, or increase the volume in your lips and cheeks. It can also improve severe wrinkles, like frown lines, laugh lines, Crow's feet, nasolabial folds, marionette lines, and more. Some treatments are mixed with lidocaine, so you should disclose any allergies during your pre-treatment consultation with Dr. Chiang or Dr. Cho to prevent a negative reaction.
How are restylane injections peformed?
Restylane dermal injections take place in one of our private treatment rooms at Chiseled in The Woodlands, TX. Since lidocaine is commonly combined with certain Restylane formulas, a numbing cream is usually not necessary, but we can apply it to the treatment areas for increased comfort if desired. We inject the treatment in your skin through a fine-gauge needle and gently massage the injection site so that the filler reaches the target areas. Several injections may be needed, and we'll follow them with a gentle, cold compress to help minimize inflammation. Every Restylane formula is injected with a similar technique but on different areas of the face, which we can select and target according to your unique needs and goals.
What can I expect after restylane injections?
Once your treatment is complete, you may resume most of your normal activities. Your recovery will depend on what you have treated, so talk to your injector about what to expect with regard to recovery. The treated sites may be slightly red and swollen, but this typically goes away after several hours. Bruising may occur, but this may be covered with cosmetics. We recommend that you avoid strenuous activities, like exercise, for 24 hours and that you sleep upright for the first night. Many patients will see some improvements immediately after their session, but it may take 1 – 2 weeks for the final results to develop. Restylane injection results can last about 12 – 18 months depending on the specific product used.
Do Restylane injections hurt?
Because Restylane is administered using a very fine needle, you should expect a stinging sensation that can range from mild to quite uncomfortable depending on the area treated. However, most patients report that their procedure caused minimal discomfort.
Will I look fake after Restylane?
Many people are concerned about looking fake or "overdone" after being injected with Restylane. When administered by a trained professional, your results should appear smooth and natural. Dr. Cho works closely with male patients to achieve a look that meets their personal style and goals.
How much does Restylane cost?
The cost of Restylane varies based on several factors. With a few questions and a quick in-office consultation, Dr. Cho can determine the number of units needed to achieve your desired look. Our administrative team at Chiseled can also review costs and easy payment options.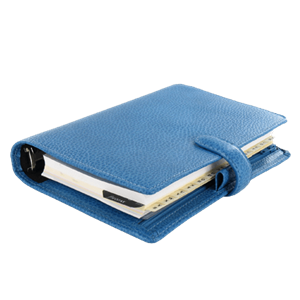 Plan Your Procedure
Average Cost

$750

-

$5,000

Recovery Time

0 – 10 Days

Average Procedure Time

10 – 30 Minutes

Post-op Follow-up

2 Weeks

Procedure Recovery Location

Outpatient
Contact Us
Soften Lines and Wrinkles
Revive your face with a fast and effective nonsurgical cosmetic treatment. Restylane is a popular injectable at Chiseled that fills in wrinkles and lines or adds volume to give you a softer, radiant look. Contact our office in The Woodlands, TX to schedule a consultation with Dr. Chiang or Dr. Cho to learn more about Restylane and other nonsurgical treatments.
Related Treatments
Related Posts