How Visible Are Scars From Gynecomastia Treatment?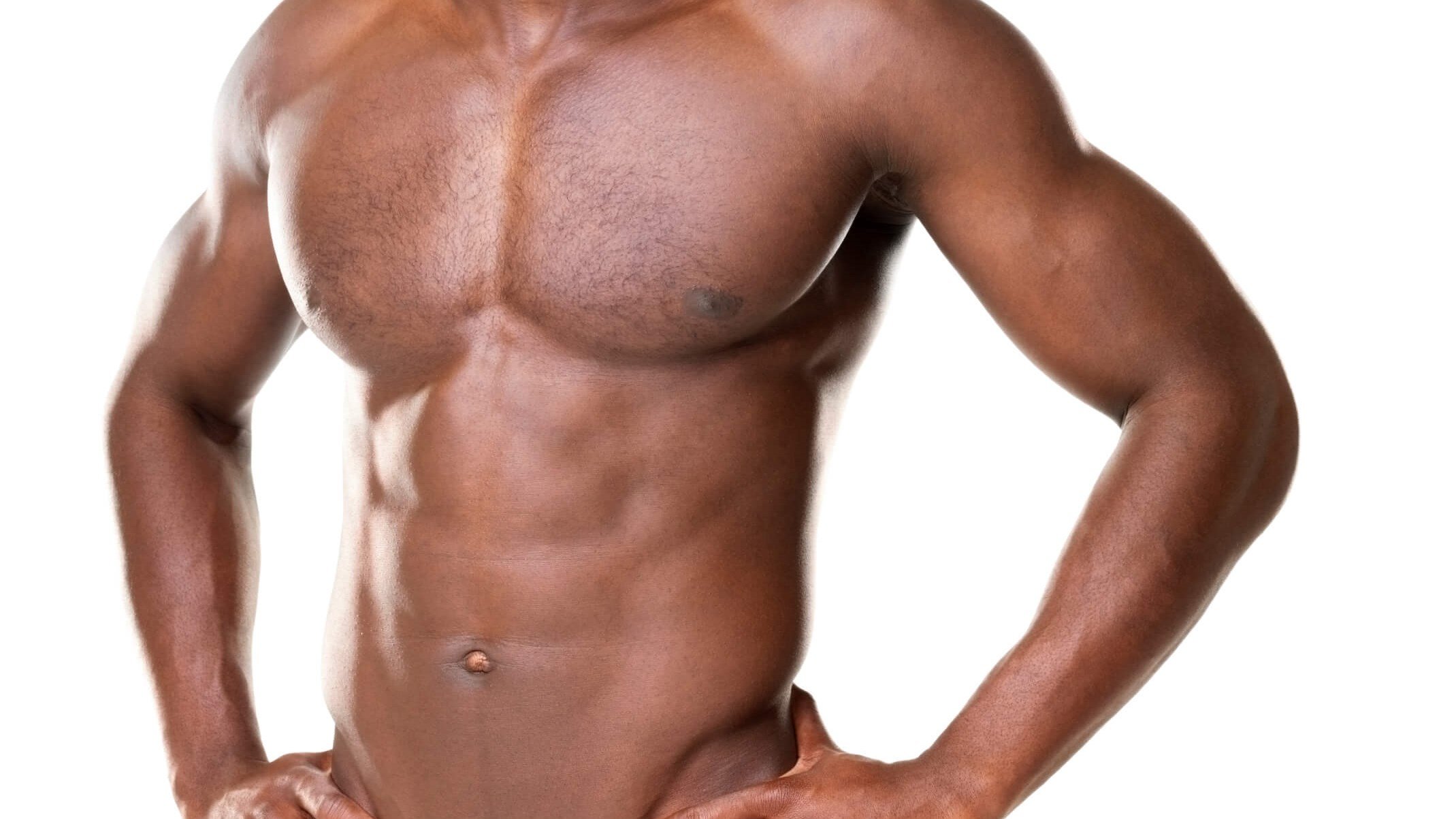 Without a doubt, enlarged male breasts – formally known as gynecomastia – is one of the most frustrating and embarrassing cosmetic conditions that afflicts men. For men with excess breast tissue, swimming, going to the beach, or working out at the gym can cause severe anxiety and even depression. In fact, many men with gynecomastia avoid certain social situations altogether. The expert team at Chiseled, led by board-certified plastic surgeon Dr. Young Cho, fully understands the sensitive and personal nature of this condition and is dedicated to helping Spring, TX patients feel more confident, comfortable, and masculine through gynecomastia surgery.
When undergoing any form of cosmetic surgery, but particularly something as personal as gynecomastia treatment, it is only natural for patients to hope for the least amount of visible scarring possible. Dr. Cho shares in the desire for discreet work, yet dramatic results, and takes great care to minimize the level of scarring associated with any surgical procedure without compromising the outcome. Read on to learn more about your options for treating gynecomastia in Spring, TX, including what results are possible, and what level of scarring you can expect.
What causes gynecomastia?
To determine the most appropriate treatment option for your gynecomastia, it is often helpful to understand what may be causing the condition. Enlarged male breasts are commonly a sign of a hormonal imbalance or fluctuation, which explains why many boys develop this trait when going through puberty. However, there are many possible causes of gynecomastia, including:
Hormone imbalance
Hormone fluctuation
Hormonal condition
Underlying medical condition
Medications
Steroids
Obesity/weight gain (fatty gynecomastia)
Genetics
During your initial consultation at Chiseled, Dr. Cho will take a thorough health history to help discern what may be causing your gynecomastia and recommend the most appropriate treatment option for you.
How is gynecomastia treated?
In some cases, altering a patient's medications or appropriately treating an underlying health condition may improve the appearance of male breast enlargement. In fact, for men who struggle with fatty gynecomastia – meaning the excess tissue is not a true glandular tissue – simply losing weight may be enough to correct their symptoms. However, many men require surgical correction of gynecomastia in order to achieve their desired goals.
During gynecomastia surgery, Dr. Cho typically uses a combination of liposuction and skin removal to sculpt and contour the patient's chest for a tauter, firmer, more masculine look. In some cases, the nipple and areola may also be modified or repositioned. The surgical approach will depend on the severity of the patient's concerns, his ultimate aesthetic goals, and other individual factors.
Will I have scarring after gynecomastia surgery?
When gynecomastia is treated with surgery, patients should expect some level of scarring. In many cases, however, the scarring is extremely minimal and often fades enough to be imperceptible to others. Dr. Cho also makes every effort to place his incisions so that they can be concealed or camouflaged within the natural contours of the chest as much as possible. In more severe cases that require a significant amount of skin removal and tissue manipulation, patients may have a more visible scar. However, the overwhelming majority of men agree that the dramatic improvement in their physique is more than enough to justify the presence of a scar.
If you have concerns about scars from gynecomastia surgery, make sure to discuss them with Dr. Cho prior to your procedure. Our team can also recommend several treatments and topical agents to promote proper healing and help improve the appearance of your scars following surgery.
Can gynecomastia be treated without surgery?
When gynecomastia fails to respond to diet, exercise, medication, and lifestyle changes, but a patient does not want invasive surgery, the innovative and cutting-edge BodyTite™ treatment may be an option. This exciting technology offers a minimally invasive solution for body contouring and skin tightening to help improve the appearance of enlarged male breasts. Ask our friendly team about BodyTite for gynecomastia today!
Am I a good candidate for gynecomastia surgery?
Most adult men who are in good health, at a healthy and stable weight, and do not smoke can be considered for surgical gynecomastia treatment. While teens and adolescents may also benefit from gynecomastia surgery, it is important to understand that future hormonal fluctuations and growth-related changes may cause these patients to redevelop the condition and require a second or subsequent treatment in the future.
The best way to find out whether gynecomastia surgery, BodyTite, or another treatment is right for you is to be evaluated by a qualified, experienced, and knowledgeable plastic surgeon. Call the convenient Spring, TX Chiseled location, near The Woodlands, to schedule your one-on-one consultation with renowned board-certified plastic surgeon Dr. Young Cho, and learn more about the life-changing benefits of gynecomastia treatment today.