What Are the Benefits of EMSCULPT For Men?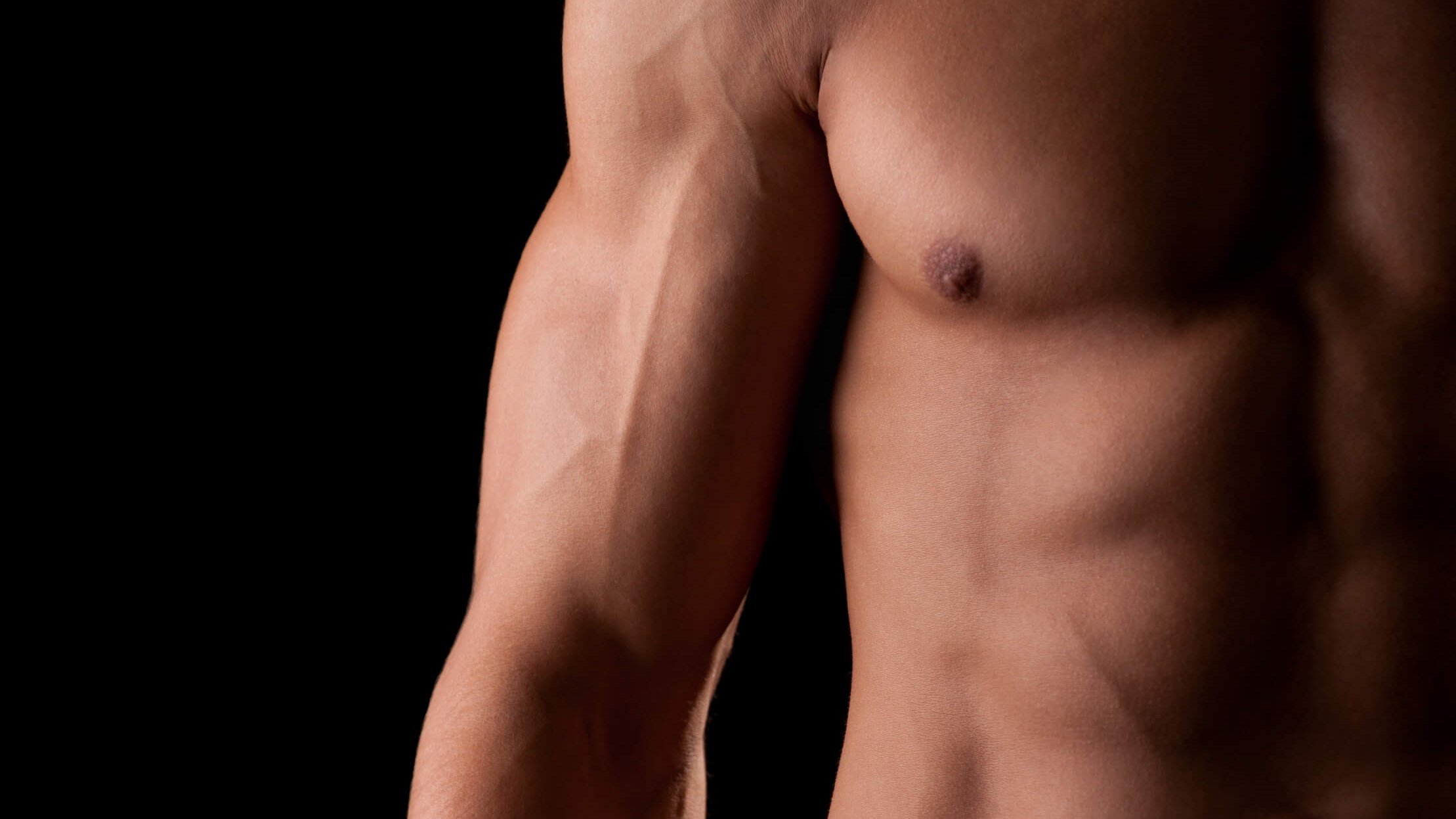 Despite a man's effort of hitting the gym to get those chiseled abs, a toned torso is often difficult to achieve with a healthy diet and exercise alone. Men seeking to find the right solution to take their body to the next level can consider the innovative technology of EMSCULPT®. At Chiseled, we are proud to offer our patients nonsurgical muscle enhancement with this body contouring treatment. It uses HIFEM (high intensity focused electromagnetic) technology to burn fat and tone muscle in common problem areas, like the thighs, upper arms, abdomen, and buttocks. Contact our office today in Spring, TX to schedule your EMSCULPT consultation with board-certified plastic surgeon Dr. Young Cho and get the body you always wanted.
How does EMSCULPT work?
More Americans today are turning to body contouring help from professionals to look and feel better. EMSCULPT is one of the latest crazes in aesthetic procedures to look better without the need for surgery. The EMSCULPT device does all the work so men can have a slimmer, more fit midsection or toned butt. It is like having an intense workout session of core work or squats. This innovative device uses high-intensity magnetic energy that creates an intense muscle contraction, which burns fat while building more muscle mass. Like with an intense workout, the body responds to repair and rebuild tissue, resulting in firmer and stronger muscles.
Primary benefits of this nonsurgical muscle enhancement
EMSCULPT sessions work best for Spring, Texas men close to their ideal body weight looking to have a more toned, defined appearance in certain areas. It is suitable for patients in good physical shape with a BMI (Body Mass Index) of 30 or less. Read on to learn about EMSCULPT for men, including these additional benefits:
1. Easy and virtually painless
EMSCULPT is a nonsurgical muscle enhancement and virtually painless procedure. Male patients describe sessions as feeling similar to an intense training session. Instead of exercising at the gym, sit back and relax while EMSCULPT does the work.
2. Requires zero downtime
Men can reshape their abs, lower back, buttocks, and upper arms to have a more defined, muscular appearance in a quick 30-minute session, then go about their typical day afterward.
3. Rapid results
Unlike other male body contouring procedures that require a month or more between treatments, EMSCULPT sessions at Chiseled can be spaced out 2 – 3 days apart. It is an efficient treatment where male patients can experience results within 2 – 4 weeks. However, peak results generally take about three months and will continue to improve for up to six months.
4. Provides toning, strengthening, and firming results
HIFEM technology creates a highly intense muscle contraction that creates fat loss and more muscle mass at the same time. It is the first body contouring technology to offer this dual mechanism of action. Male patients can achieve firmer buttocks or more defined abs in just a few EMSCULPT sessions.
Let the EMSCULPT device do the work
As male patients relax, the EMSCULPT device works to burn away fat with intense muscle contractions while building more muscle. It is an excellent way to get more toned and sculpted without the need for surgery or downtime. With noninvasive body contouring treatments on the rise in popularity, EMSCULPT is getting rave reviews. If you are unsure if you are an ideal candidate, we invite you to contact our office to schedule a consultation with board-certified plastic surgeon Dr. Young Cho at Chiseled in Spring, TX.