What is the Recovery Time from Double Chin Removal Surgery?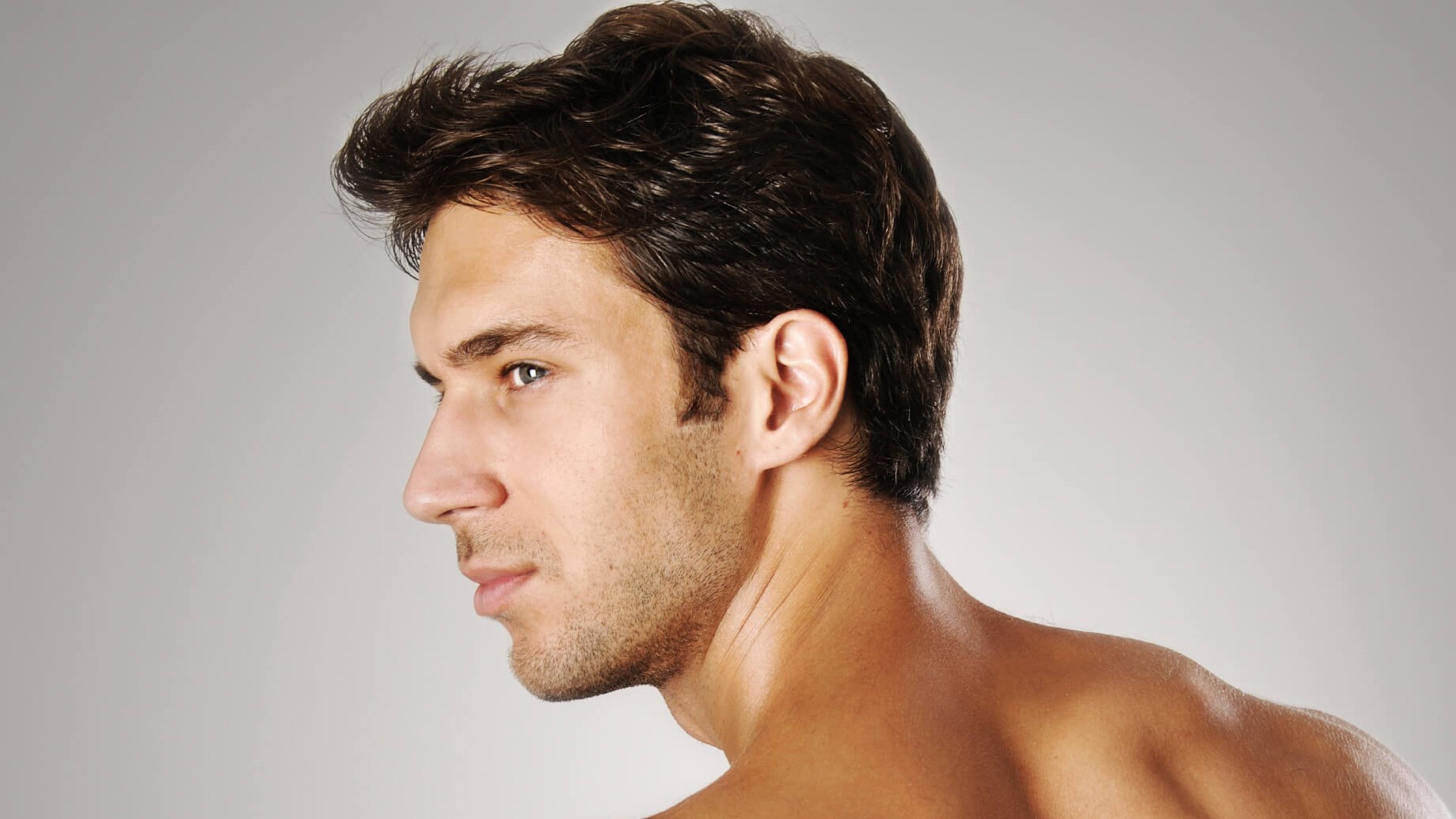 Everyone has trouble spots that will not go away with a traditional diet or exercise plan. Although most of these areas can be covered under clothing, it is not easy to hide a double chin. Instead, individuals can get rid of their double chin and achieve a smoother jawline through simple liposuction surgery. Dr. Young Cho is a board-certified plastic surgeon who can address submental fat to give you a naturally sculpted look.
Some people are nervous about chin fat removal because they are unsure how to recover from surgery. Rest assured that the professionals at Chiseled are proud to offer advanced treatments and will walk you through each step of the process. If you do not feel completely confident in your appearance, schedule a visit to our cosmetic office in Spring, TX. Our team can assess your double chin and form a custom plan for you.
Candidates for double chin removal
So what causes a double chin to form in the first place? Even though most people associate submental fat with weight gain, other factors include anatomy and genetics. If you feel too self-conscious about your neckline, liposuction surgery may help by removing the extra fat and making the area appear thinner and more contoured. Double chin removal surgery can also yield subtle yet dramatic results with very little downtime. During your initial appointment with Dr. Cho, we can learn about your aesthetic goals and give you realistic expectations about your liposuction results.
How this procedure is performed
Chin fat removal is usually performed while the patient is under general anesthesia and is an outpatient treatment. It takes about 1 – 3 hours to complete based on the amount of fat being addressed. To begin, very small incisions are hidden in natural creases just under the chin. We then use a handheld cannula device to loosen excess fat before it is vacuumed out. In a separate recovery area, Dr. Cho has a trained post-op team who can help you manage any pain and will take care of your treated areas until we are ready to discharge you. We will then give you a set of guidelines about chin lipo recovery so you can rest and recover safely while at home.
Double chin surgery recovery time
Following double chin removal surgery, patients may be in recovery for several weeks. It is normal to experience some swelling or bruising for about 1 – 2 weeks in the meantime. However, double chin surgery recovery time does depend on the individual patient. Dr. Cho or a member of our staff can review how to clean and care for the incision area. The most important part of the process is allowing the area enough time to rest and heal. Our clinic in Spring, TX encourages patients to minimize strenuous activity until they have been cleared by Dr. Cho. However, you can take short walks to build up your stamina during chin lipo recovery.
Maintaining your new look
While liposuction surgery does reduce the amount of fat in the submental area, you can still lose and gain weight. This may cause fat under the chin to return. After double chin removal surgery and recovery, patients will want to learn how to maintain their new, sculpted appearance. We recommend staying within 5 – 10 pounds of your post-surgical weight to keep your results looking contoured for years to come. Staying hydrated, following a regular exercise routine, and eating healthy meals are all excellent ways to get started. Patients can also ask their primary care physician or a dietitian about additional ways to keep off unwanted weight.
Schedule chin fat removal today
Almost everyone is familiar with liposuction on larger areas, such as the thighs and abdomen. However, not many people are aware of the benefits this procedure has on the chin. A double chin can be a frustrating issue for many patients, especially if it is one of your most prominent features. At Chiseled, we offer liposuction as a chin fat removal treatment so you can look and feel good about your appearance again.
Board-certified plastic surgeon Dr. Young Cho is an expert at performing chin fat removal in Spring, TX. If you have questions about chin lipo recovery or double chin surgery recovery time, reach out to our clinic for an appointment today. We can perform an assessment and provide you with the resources and education you need to move forward with confidence.