Why Do Men Get BOTOX?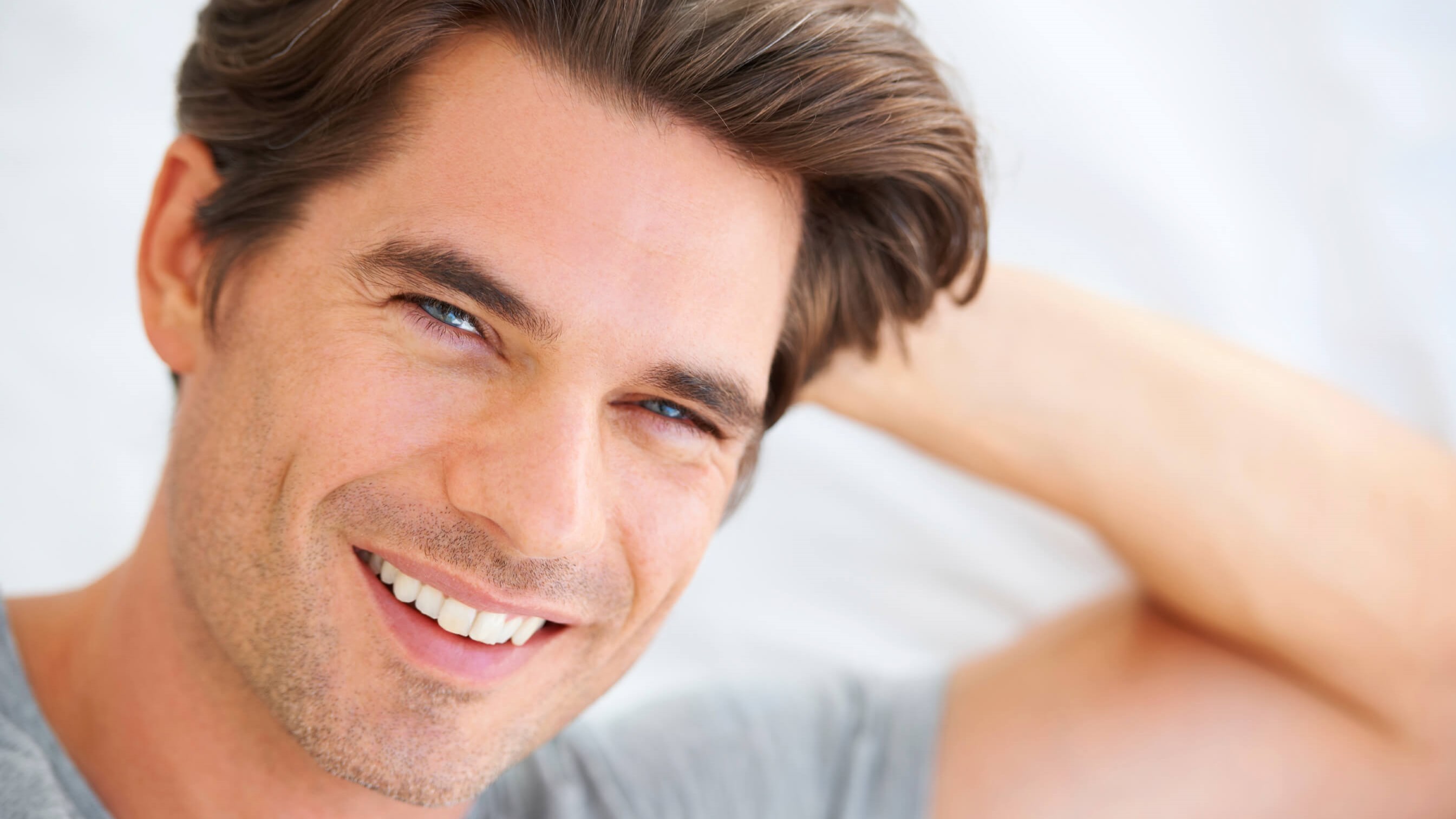 It's no secret that many men want to preserve their youthful appearance for as long as possible. Even the smallest facial lines can cause people to appear older than they really are. When natural creases form as a result of aging or prolonged sun exposure, patients can opt for long-lasting anti-wrinkle treatments. Board-certified plastic surgeon Dr. Young Cho offers a range of cosmetic injections for men, including BOTOX®.
Even though BOTOX is traditionally associated with women, these treatments have massive popularity among men. But what is BOTOX, and how long does BOTOX last? At Chiseled in Spring, TX, patients can see a noticeable improvement in creases and wrinkles in just a short amount of time. Learn more about BOTOX for men and how many BOTOX treatments are needed by scheduling a private consultation at our clinic.
What is BOTOX?
BOTOX continues to be one of the most recognizable names in anti-aging treatments. Not only is this procedure safe and FDA-approved but it also delivers exceptional results. Instead of other products that are used to "fill in" wrinkles and lines, BOTOX addresses the underlying muscles.
The main ingredient of BOTOX is a neurotoxin called botulinum toxin type A. This injection temporarily blocks nerve signals to the muscles that cause natural creases and wrinkles. As a result, patients will see a reduction in traditional signs of aging, such as frown lines on the forehead and crow's feet at the corners of the eyes.
Anti-wrinkle treatments only take a few minutes to perform, which means patients can easily get an appointment during their lunch break. There is also little to no recovery time involved. When administered by Dr. Cho, you can trust that the results look subtle and natural-looking. No one will know that you scheduled BOTOX injections to look well-rested and rejuvenated.
Do men get BOTOX?
Patients often feel discouraged by lines appearing between the brows or around the eyes. But many of our male patients in Spring, TX want to know – do men get BOTOX, or is this treatment only suited for women? BOTOX for men is actually more common than most people think. At Chiseled, our team of experts frequently educates patients about the benefits of BOTOX for all adults, including the ability to erase years off your face. The places that can be addressed include the areas around the eyebrows, mouth, and eyes.
To get the results they desire, patients should visit a practitioner with detailed knowledge of facial anatomy. Men tend to have a straighter brow and more muscle mass, which requires different anti-wrinkle treatment techniques when compared to women. During your consultation with Dr. Cho, we will examine the problem areas and create a custom plan just for you. We can also address your questions and concerns, including letting you know how long BOTOX lasts and how many BOTOX treatments are needed.
How many BOTOX treatments are needed?
When you schedule an appointment at Chiseled, we establish a safe and comfortable space where the injections can be administered. A typical procedure only requires 15 – 20 minutes of your time. Dr. Cho will begin by cleaning the injection sites and carefully marking the points of entry. One or several BOTOX treatments may be required based on your current appearance and aesthetic goals. Cosmetic injections for men may cause some discomfort, but they are not considered painful. Side effects include some swelling and redness, but patients can return to their day afterward. The effects of BOTOX will become noticeable within 3 to 10 days.
How long does BOTOX last?
One of the best benefits of BOTOX is that the treatments are long-lasting. Cosmetic injections for men usually stay in place for about 3 – 4 months or longer, so patients will need to return to Chiseled about once per quarter to maintain their long-term results. During your consultation at our clinic, Dr. Cho can let you know how often to schedule your appointments. Our staff is excited to treat your fine lines and wrinkles and prevent future creases from forming with a simple appointment. Learn about our other nonsurgical treatments to increase your confidence levels by meeting with Dr. Cho.
Get BOTOX for men
So, do men get BOTOX? Our answer is simple – yes! An increasing number of men have discovered the wonderful benefits of this quick and effective form of skin rejuvenation. Board-certified plastic surgeon Dr. Young Cho is proud to offer BOTOX at Chiseled, as well as other injectables like Dysport, Xeomin, and Jeuveau, which all work in a similar fashion to BOTOX. If you are interested in discovering more about BOTOX or any other of our revolutionary cosmetic treatments, give our office a call and schedule a consultation with our skilled team at Chiseled. We can help you make a dramatic improvement to your appearance.