Seven Tips To Make Your Dermal Fillers Last Longer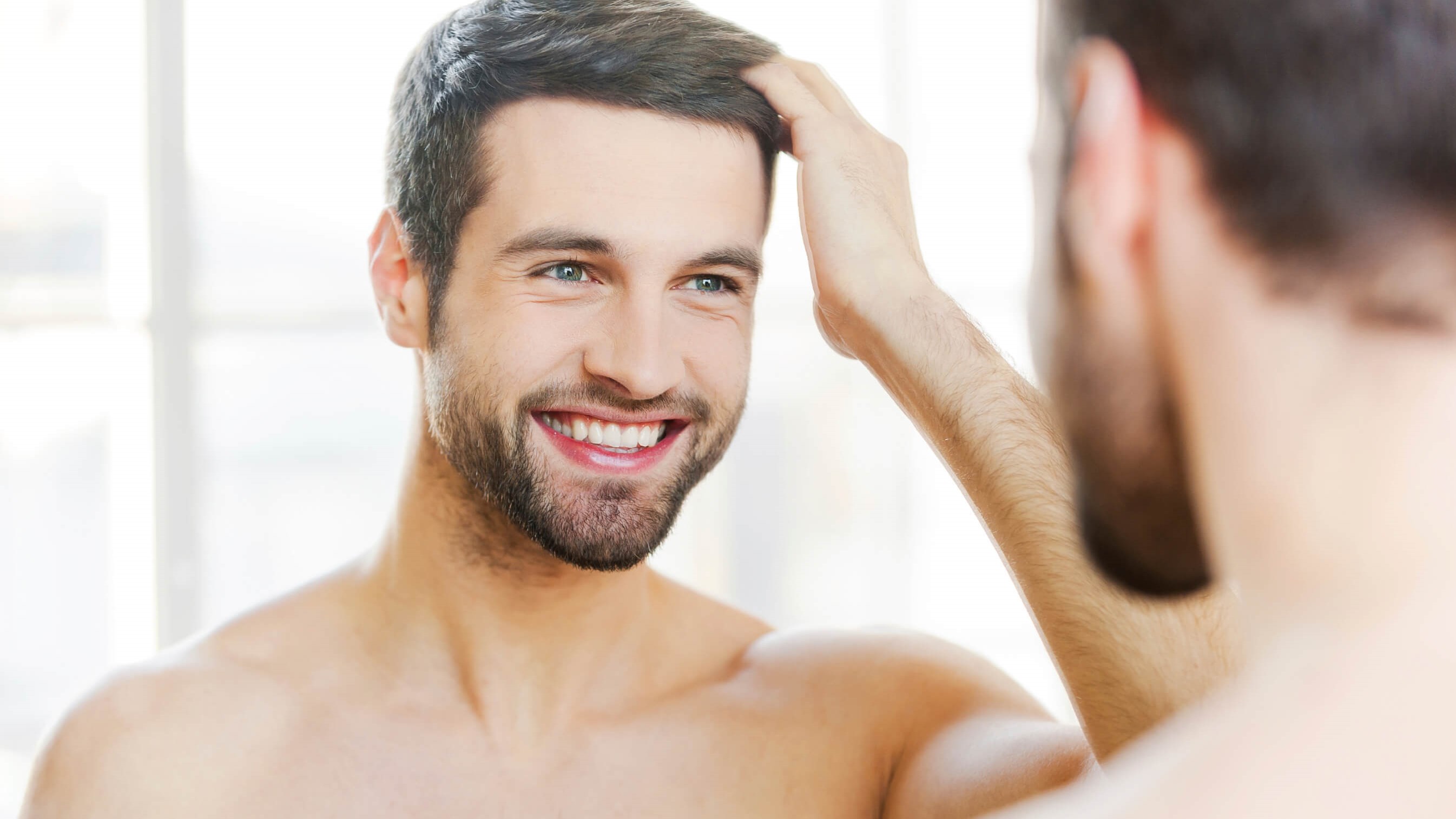 When it comes to investing time, money, and energy into cosmetic treatments like dermal fillers, it is only natural to wonder how long your results may last – and how you can make them last even longer. The expert team at Chiseled, led by board-certified plastic surgeon Dr. Young Cho, understands the desire to get the most out of your injectables and is dedicated to providing an unmatched level of service, care, and advice in order to help Spring, TX patients achieve ideal, long-lasting results. Read on to learn more about how injectable dermal fillers can enhance your look, and find out what you can do to enjoy your results for as long as possible.
What do dermal fillers do?
Dermal fillers, like JUVÉDERM®, Restylane®, and RADIESSE®, are highly effective injectable agents that are often designed to reduce the appearance of lines, wrinkles, and lost volume. As we get older, these common signs of aging are often some of the first to appear. By using injectable dermal fillers, men can achieve and maintain a more youthful, refreshed, and rejuvenated look in Spring, TX.
In addition to dermal fillers, the professional team at Chiseled is also proud to offer injectable relaxers, such as BOTOX® and Dysport®, to treat dynamic lines, wrinkles, and folds on the face. With a combination of injectable fillers and relaxers, the results can be staggering.
How long do dermal fillers last?
The longevity of your results following dermal filler or relaxer injection can depend on individual factors, including age, skin type, genetics, and lifestyle choices, as well as the specific injectable that was used. For example, certain fillers, like JUVÉDERM®, may last up to 18 months before an additional injection is needed, while the neurotoxin-based relaxer BOTOX typically needs to be injected every 3 – 4 months.
How can I make my injectables last longer?
While some injectables last longer than others, we recommend follow-up appointments to maintain consistent results. However, there are some things patients can do to potentially extend the life of their injectables. Seven important steps you can take to enjoy the results of your injectable dermal fillers and relaxers for as long as possible include:
Avoid sun exposure: Limiting your exposure to the sun's harmful rays and wearing sunscreen is always a good idea, whether you have had injectable treatments or not. Sun exposure is one of the most influential factors in the development and progression of lines, wrinkles, and other skin imperfections.
Maintain a healthy diet: With many nutrients playing a key role in the overall health of your skin, eating a balanced, healthy diet full of fresh foods – rather than processed items – is an important part of maintaining your skin's youthful appearance.
Stay hydrated: Arguably even more important than diet, when it comes to your skin's glowing and youthful appearance, is proper hydration. Make sure to drink an adequate amount of water. This is particularly beneficial for patients who have received hyaluronic acid fillers.
Relax: The effects of stress and anxiety have been shown to speed up the aging process and intensify the appearance of lines, wrinkles, and other skin concerns. By reducing the stressors in your life, you can potentially combat or slow the progression of these signs of aging.
Be conscious of physical activity: Oftentimes, patients who exercise more strenuously, or more frequently, break down certain fillers more rapidly than other patients. While exercise is certainly encouraged, this is something to be aware of when determining how often you may need injection treatments.
Undergo routine maintenance: Particularly when it comes to neurotoxins like BOTOX, consistent routine injections can be beneficial in maintaining your look. In fact, many patients are able to space their BOTOX injections further apart by having maintenance injections before they notice the effects beginning to wear off. Additionally, Chiseled offers an array of exciting nonsurgical and topical treatment options, such as microneedling with PRP and Ultherapy®, that can be used to further enhance your appearance and keep your skin looking healthy and strong between injectable treatments.
Choose a qualified provider: Without a doubt, choosing an experienced, knowledgeable, and qualified provider to administer your injectable fillers and relaxers is one of the best ways to ensure appropriate, appealing, and long-lasting results. The skilled team at Chiseled is highly familiar with the various techniques and practices associated with each injectable and takes great care to tailor treatments to a patient's specific concerns, needs, and goals.
How do I find the best injectables for men in Spring, TX?
Because the structure of the male face and a man's ideal look is significantly different than a woman's, choosing a provider who specializes in injectable treatments for men is essential in achieving an appropriate and ideal outcome. If you are interested in learning more about how injectable dermal fillers, wrinkle relaxers, and other treatments can help you finally feel comfortable and confident in your own skin, call the convenient Spring, TX office of Chiseled today to schedule your consultation with board-certified plastic surgeon Dr. Young Cho and his exceptional team.