About Microneedling with PRP for men
Chiseled offers microneedling, a procedure that punctures small holes in the skin on your neck, face, or torso to stimulate skin restoration. For an added benefit, we may apply your own platelet-rich plasma (PRP) to the same region to assist in healing and new tissue growth. When performed together, both of these treatments can help decrease the appearance of scars, wrinkles, fine lines, sun spots, and other skin issues. The feel of your skin can be greatly improved to appear smoother and younger. If you'd like to find out more about the microneedling with PRP, schedule a private consultation with leading dermatologist Dr. Melissa Chiang or plastic surgeon Dr. Younghoon Cho at Chiseled in Spring, TX.
PRP therapy has been used in the medical and cosmetic field for years because it's a safe and natural method for rejuvenating the skin and body. Blood is made of four main components: red and white blood cells, platelets, and plasma. When these components are separated in a centrifuge, the clear, nutrient-dense fluid (plasma) can be used to help restore the health of the skin. Plasma is full of antibodies and essential proteins, such as albumin and fibrinogen, that aid in healing and cellular revitalization.
Reviews
"Best Dermatologist! My experience was wonderful. - My experience here was wonderful. I got sculptra done a few weeks ago and am already seeing great results. I get very light headed around needles and Dr. Chiang was very understanding and helpful. I also appreciate her suggestions for treatments that might help in areas I didn't even know could be treated. Excellent experience!"
- K. /
RealSelf /
Jan 09, 2020
"Scalp Hair Thinning - Dr Chiang has been my dermatologist for many years and she is absolutely the best and most knowledgeable doctor. She spends time with me each visit and she is always making suggestions and using the newest techniques to preserve and grow my hair. I am grateful to have her as my dermatologist. and completely trust her."
- T. /
RealSelf /
Jan 09, 2020
"I trust Integrated Aesthetics! Dr. Chiang and Dr. Cho customized the perfect plan for me so that I feel incredible and look natural."
- L.M. /
Google /
Sep 30, 2020
"I love Dr. Chiang. I have been her patient for several years, and she is the only doctor whom I trust with all of my skin needs. I have Melasma and she has been treating me for it, and the improvement is amazing. I also see her to get Botox. I feel safe knowing that I am getting Botox by a doctor. Dr. Chiang is very kind, patient, attentive, and she always answers all of my questions. I wish all doctors have her work ethic. Thank you Dr. Chiang for all that you do 🙏🏻"
- R.A. /
Google /
Sep 30, 2020
"Lip Lift/corner Lift/lip Reduction - Hello, I have been roaming these reviews and thought it was time to share my experience. On 09/09, I had a lip lift with corner lift and lip reduction. I know it's an odd combination, but I had a fairly short philtrum to begin with, and my goal was to have more teeth show. I will be three weeks post and here are my thoughts/highlights so far:Day 1-5 : Oh my god, the swelling. After surgery, my face just looked...distorted. The swelling was beyond anything I've ever experienced before (remember, I had a reduction too). The pain wasn't too bad post surgery, with the pain peaking maybe 6 hours post. I took one pill for pain and that was all I needed.Day 5: On day 5, I had my stitches removed. Day 7: By day 7, my swelling was reduced and not really as offensive. I felt almost presentable. Current status: I am definitely still tight at the nose, corners, and at the wet/dry border. I cannot smile fully which is frustrating. Most of my swelling appears to be gone but my lip is pretty hard and lumpy at the reduction incision. My scars are still there but definitely hard to see if you're not looking. I'm about to see a friend I've know for years; the real test will be to see if he'll notice. Highlights:1. You will swell. I took pictures almost daily at the start but I'm not sure that's a good idea. At the very least, I would not obsess over how it looks initially as it will surely change and evolve over time. 2. The scars will have good days and bad days. Per my doctor's recommendation, I started to use a silicone ointment as soon as my stitches were removed. I think it's very important to intervene early on and to remember your scar will evolve over a year plus. Right after my stitch removal, my scar looked perfect. Currently however, it's gotten bumpy. This is completely normal for it to change. So I guess my advice is, even if your scar looks great initially, be sure to manage your scar for an extended period of time as your scar will continue to remodel for 12 months+. Smiling: Not being able to laugh or smile is the real bummer for me. When my hilarious friend tells me a joke, I want to laugh untrammeled. I am not trying to equate what I feel at all close to depression, but it almost seems like the inability to express has muted my emotions. If you are a smiley, laughy person, expect to feel a bit "unsettled." Laughing and smiling constitutes a huge part of my personality, and right now, I can't be fully me. I'm voting "not sure" as it's still early. However my doctor is FANTASTIC. I think he did everything right for me to have a fantastic experience, now let's see how my body responds."
- M. /
RealSelf /
Sep 29, 2020
Previous
Next
Great candidates for microneedling with PRP are men who are seeking to improve the appearance and texture of their skin. Uneven skin tone, dry skin, age spots, lax skin, wrinkles, and acne scars are dermal conditions that could benefit from this therapeutic treatment. Microneedling with PRP can also be employed to fight a rough skin texture or hyperpigmentation caused by sun damage.
Microneedling with PRP Treatment
Before the microneedling part of your session, someone from our medical staff will draw your blood for PRP collection. They'll place the drawn blood in a centrifuge to separate the nutrient-dense plasma. For your microneedling treatment, Chiseled uses modern technology to make microscopic holes in your skin. The small needles used will not harm your skin but will instead help to stimulate the production of collagen and elastin, encouraging tissue renewal. When the microneedling is done, we'll put the PRP serum on your skin and let it sink in. Once the PRP has been fully absorbed, we'll cleanse your skin, and you'll be free to return to your usual routine.
After your microneedling with PRP treatment, your skin will likely appear red, and you may experience some mild swelling and inflammation. These symptoms are normal and can be eased with over-the-counter pain medication. We recommend that patients avoid using makeup, exfoliation sponges, and harsh facial cleansers and that they avoid swimming in chlorinated or saltwater pools for about three days. Activities like this can expose the skin to strong chemicals and bacteria, which may lead to adverse side effects. You should also minimize exposure to the sun and use protective measures when planning to be outside. Patients typically notice final results after several weeks as the skin works to repair and heal itself.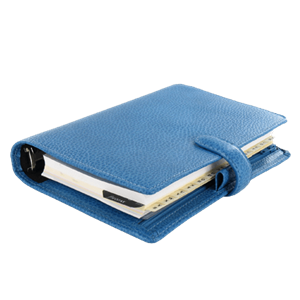 Plan Your Procedure
Average Cost

$750

-

$1,900

Recovery Time

1 Day

Average Procedure Time

1 Hour

Post-op Follow-up

4 Weeks
Contact Us
This microneedling procedure can benefit patients seeking to restore the look and feel of their skin. It can help to make your skin look younger, smoother, firmer, and luminous. We invite you to find out more about this treatment by speaking to a skilled member of our skin care team or by setting up an appointment at Chiseled in Spring, TX near The Woodlands.
Related Treatments
Related Post