Is Cosmetic Surgery the Only Way to Get Rid of a Double Chin?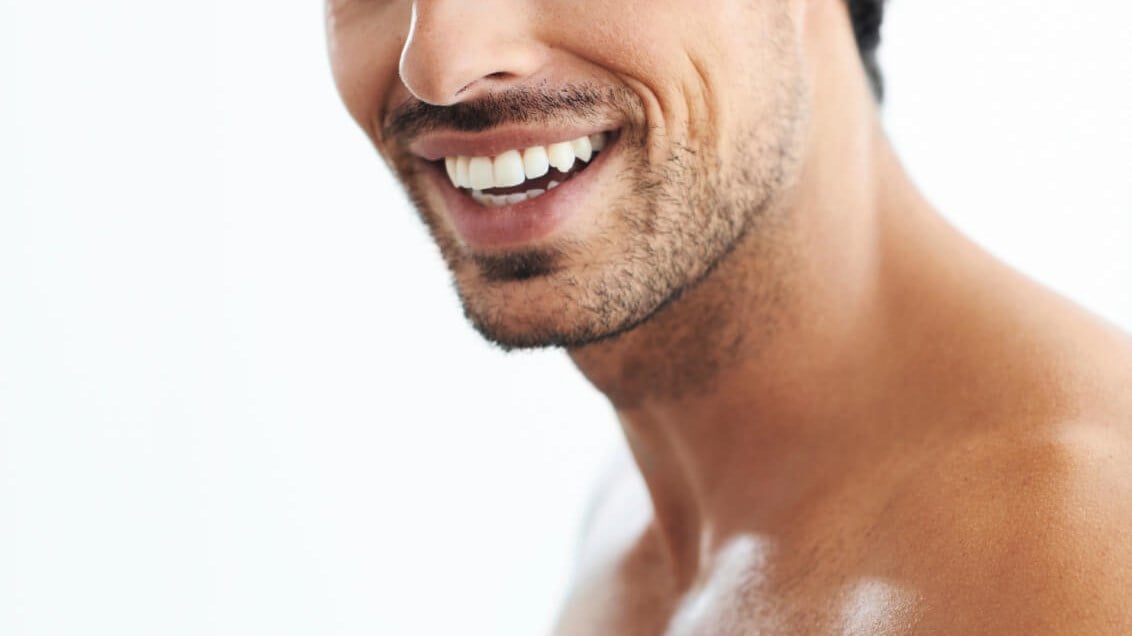 Natural aging and genetics can cause an excess of fat in the submental area, or the area beneath the jaw. This often gives men the appearance of a double chin. Although surgical procedures like liposuction are useful for getting rid of unwanted fat, sometimes patients desire nonsurgical options for treating a double chin. Board-certified plastic surgeon Dr. Young Cho can effectively treat this issue using a multimodal approach for the most effective results.
So, how do you get rid of a double chin? FaceTite™, KYBELLA®, Ultherapy®, CoolSculpting®, and other methods can all be utilized to restore your chin back to its original appearance. During a consultation at Chiseled, we base treatment around your cosmetic goals. Dr. Cho may choose to target the skin, muscle, or fat to address the issue. To learn how to get rid of a double chin today, reach out for an appointment at our facility. We can discuss your options in Spring, TX.
FaceTite
When men age, they may experience sagging skin or fat in the chin and neck, giving the appearance of a double chin. FaceTite uses radiofrequency assisted lipolysis (RFAL) to heat up the cells and retighten the area. This minimally invasive technique utilizes a tiny cannula, which is placed under the skin. The temperature is then monitored to make sure the heat remains at a comfortable level. Radiofrequency energy is effective for tightening the skin while getting rid of extra fat. Best of all, sessions are short and only last about 30 – 60 minutes per treated area.
KYBELLA
Instead of choosing chin enhancement with fillers, KYBELLA is a cosmetic injectable that specifically targets and eliminates fat and excess skin laxity beneath the chin. This technique uses a synthetic version of deoxycholic acid, a naturally occurring substance in the body. KYBELLA is perfect for treating diet-resistant fat that cannot be reduced through weight loss techniques. Dr. Cho may apply a single injection to reach your desired goal, or it may require a few sessions spaced 6 – 8 weeks apart. The appointment takes about 10 – 30 minutes, which is comprised of multiple small injections in the submental area.
Ultherapy
If you notice that the skin of your chin and neck are drooping downward, you may be a candidate for Ultherapy. Ultherapy addresses skin laxity through the use of ultrasound waves. After your appointment, the skin will start to produce collagen to strengthen and tighten the area. This procedure will greatly reduce the appearance of a double chin and make the contours of the neck appear slimmer than before. At his clinic in Spring, TX, Dr. Cho only requires a special handpiece and around 30 minutes of your time per target area.
BOTOX®
Even though BOTOX is normally used to prevent wrinkles and fine lines from forming in the face, it is also used in men who struggle with fat under the chin. BOTOX is a wrinkle relaxer, which means that it temporarily limits the movements of the underlying facial muscles. When injected into the problem areas, BOTOX can provide a gentle neck lift and reduce the appearance of platysmal bands. Once the skin is prepared for treatment, Dr. Cho will carefully administer BOTOX with a fine needle. Injections only take about 10 – 20 minutes, and patients can return to their normal routine with little to no recovery period.
Thread Lift
A thread lift is a minimally invasive procedure that tightens excess skin and improves the contour of the chin and neck. This procedure is primarily for individuals with minimal sagging and relatively new signs of aging in the face. The materials used in a thread lift are made of a synthetic and absorbable polydioxanone, also called PDO. During this double chin removal treatment, Dr. Cho will insert the sutures to lift the skin in the targeted area. A thread lift does not require general anesthesia and a session usually takes about 45 minutes in our office.
CoolSculpting
CoolSculpting is uniquely designed to freeze away unwanted excess fat in most areas of the body, including the chin and neck. The technology uses controlled cooling through a special handpiece to freeze fat cells so they are naturally removed from the body. In your appointment with Dr. Cho, you may experience a slightly cold sensation while receiving treatment. However, this should not feel painful or cause damage to the surrounding tissues. Fortunately, most men are able to see results right away, with the most optimal outcome showing at about two months.
Try double chin removal treatment
Are you frustrated with extra skin or fat in the submental area? Do you want to know how to get rid of a double chin? Board-certified plastic surgeon Dr. Young Cho is an expert in double chin removal and can offer a full range of nonsurgical options. The professionals at Chiseled are proud to offer a multimodal approach to suit your concerns and goals. We invite you to tour our accredited facility in Spring, TX and explore our list of services today. Dr. Cho has the skill and experience needed to provide you with natural-looking results.